Labour leadership race descends into death threats & brick throwing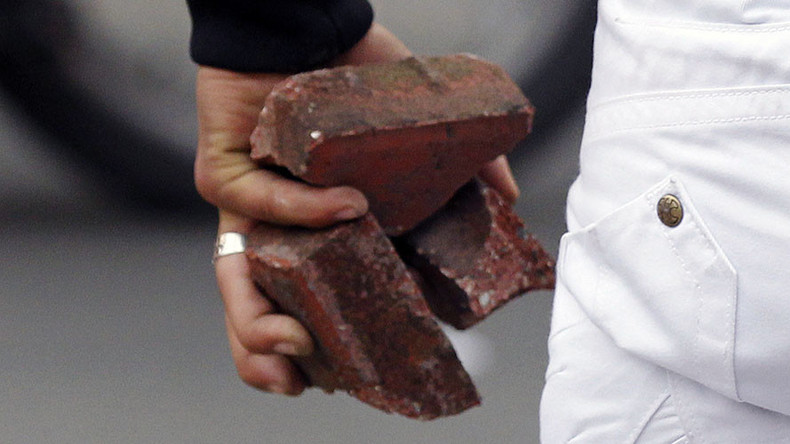 Labour leader Jeremy Corbyn has called on party members to "act with calm and treat each other with respect and dignity" after the window of leadership challenger Angela Eagle's constituency office was smashed with a brick overnight.
Corbyn said the incident was "extremely concerning" and, as someone who has himself received death threats in recent weeks, condemned the threatening behavior.
"I utterly condemn any violence or threats, which undermine the democracy within our party and have no place in our politics," Corbyn said in a statement.
Shortly after the act of vandalism at Eagle's Wallasey office, the MP decided to change the venue of one of her speaking events. The hotel venue where it was due to take place also allegedly received threats.
"Police were informed and have offered protection for the event. Angela is continuing with the visit as planned," a spokesperson said of the incident in Luton, Bedfordshire.
Labour's national executive committee (NEW) decides on Tuesday the timings of the leadership contest and whether Corbyn is, as per party rules, automatically to appear on the ballot paper.
According to reports, Corbyn was expelled from the meeting room while a secret ballot on the matter took place. The NEC is composed of 33 people, including five members of Corbyn's frontbench, 12 members of the trade unions, one of whom was absent due to illness, and party treasurer Diana Holland.
The result will be known later on Tuesday.
So the Tory party leadership campaign basically barely outlasted the pilot episode, and Labour is going for the full 7 series box set

— Jess Brammar (@jessbrammar) July 12, 2016