Warning: Pokemon Go game could leave youngsters vulnerable to pedophiles & crime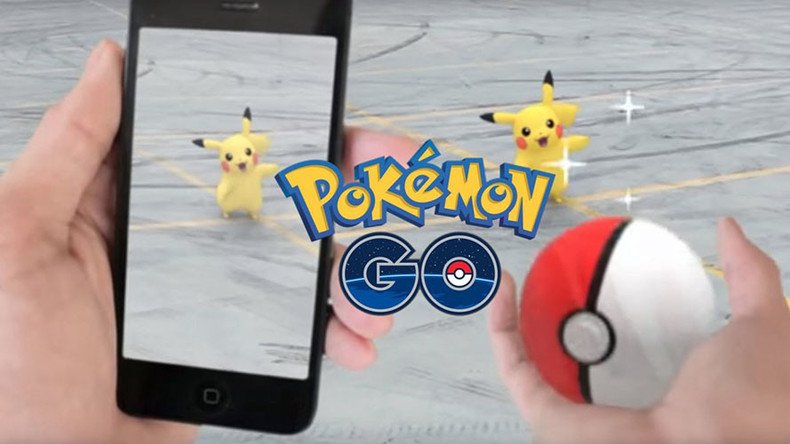 A globally popular new Pokemon game soon to be released in Britain may leave young people open to being attacked, robbed, hospitalized or lured by pedophiles, according to warnings by advocates.
Pokemon Go, an augmented reality smartphone game, uses location technology that allows players to explore real sites through their cameras in order to catch virtual monsters and then train them to fight each other.
The game has been released in the US, Australia, and New Zealand, and is about to be released in the UK, but its debut has been "paused" because a surge in demand caused its server to crash.
In countries where the game has already been released, it has been linked to serious injuries and dangerous driving among people hunting for Pokémon.
As Pokemon can run away from their would-be captors, users may be required to chase the creatures through public spaces or onto other people's properties.
There have also been reports of distracted players wandering across roads and staring at their phone screens in search of Pokemon, while oblivious of oncoming traffic.
The game has also been linked to robberies and attacks. In the US, four teenagers were charged with first-degree robbery and armed criminal action for allegedly using the game to commit robberies just four days after its release.
There are now concerns the game could be used for more sinister purposes, with worries arising that pedophiles could use it to lure children to a certain area.
Players can send a "beacon" to other users via the game to show that a Pokemon might be nearby, which could be hijacked by criminals.
A National Society for Prevention of Cruelty to Children spokesperson told the Daily Mail: "Given its massive popularity with children, it's worrying that this game appears susceptible to being hijacked by those who may wish to harm them.
"When creating these games, companies must consider the potential risks to young users and do everything they can to make sure their app doesn't put them in danger.
"Manufacturers can help protect children by giving them safety reminders about privacy and location controls and make it easy for them to report things that worry them. It is also important for parents to stay aware of what their children are using online and talk to them about how to stay safe."
Developers have issued safety warnings concerning the game, urging players to keep an eye on their surroundings as they play.
You can share this story on social media: