Children as young as 1 targeted by sexual predators online – NSPCC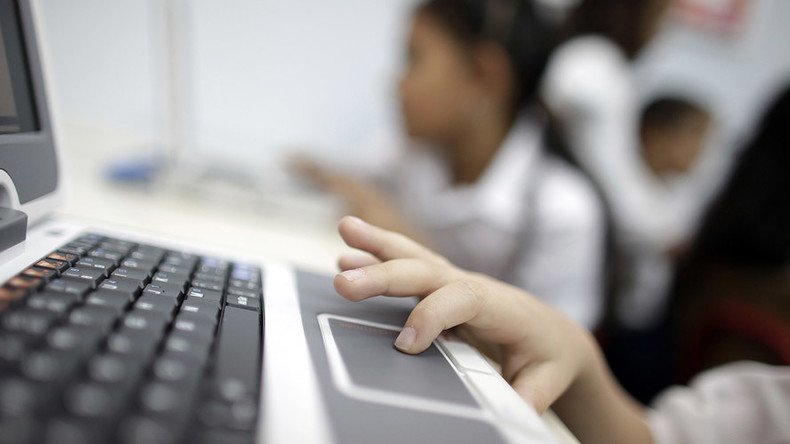 The internet was used in more than 3,000 sex crimes against children in England and Wales over the past year, according to the NSPCC. The youngest victim was a one-year-old infant.
The figures revealed by the National Society for the Prevention of Cruelty to Children (NSPCC) on Tuesday include sexual assaults, grooming victims before meeting them, inciting children to take part in a sex act, and over 100 rapes during 2015 and 2016.
Most of the victims (535) were 13-year-olds, though 272 were under the age of 10. The youngest was a one-year-old baby, although it was not clear how it was targeted.
The data was provided by 38 police forces across England and Wales.
An average of eight crimes were committed a day, though the number of reports from each police force varied. Some forces reported hundreds of crimes over the period, while others had fewer than 10.
It's the first time that police have been required to "cyber flag" sexual crimes against children that involved the use of the internet. The Home Office made Cyber flagging mandatory in April 2015.
However, some police forces across England and Wales reported they weren't using or didn't know about cyber flagging.
NSPCC chief executive Peter Wanless said the figures "confirm our fears that the online world is playing a significant role in the sexual abuse of children in the UK."
"We know grooming is on the rise because children are increasingly telling our ChildLine service how they are being targeted online. Predatory adults posing as children try to meet them or blackmail them into meeting up or performing sexual acts on webcams, which obviously terrifies them and can leave some feeling suicidal," he added.
The NSPCC's ChildLine service is a 24/7 hotline with counselors trained to receive calls from anyone concerned about the wellbeing of a child.
"By revealing this first year of data we hope to highlight how police are under increasing pressure to cope with online offences so we have to ensure they have the resources and training to make them fit for tackling crime in the 21st century. And government must make mental health support available to every child who has endured abuse - as we are calling for through our It's Time campaign," Wanless said.
The figures were disclosed at the NSPCC's 'How Safe Are Our Children?' conference on Tuesday, an annual event for those working in child protection.
You can share this story on social media: