UK cars get Brexit treatment as drivers cover EU symbols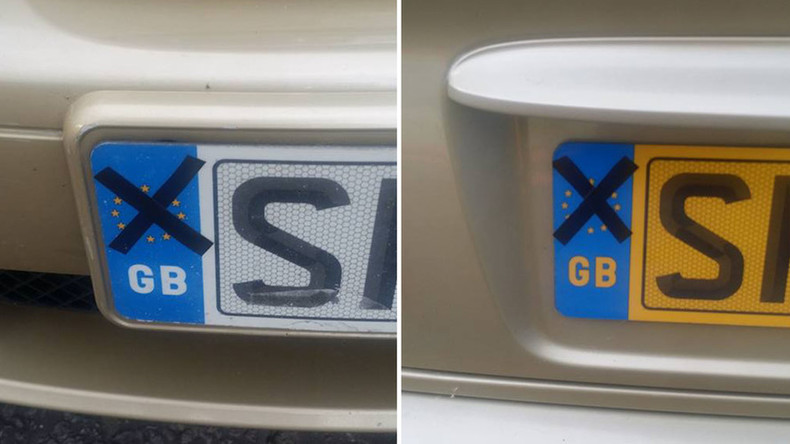 In a post-Brexit UK, some drivers have taken to covering the European Union symbol on their car registration plates.
Using British flags and in some cases, black tape, car owners are expressing their feelings about the EU and the Brexit by covering up the EU stars on their number plates.
Some motorists are confused about the fate of their reg plates, which have been required to have the EU symbol since legislation came into effect 10 years ago.
While others are expressing eagerness for Brexit to come into play, some were covering up the EU symbol as early as April.
Others are angered at the assumption they will have to cover the costs of changing their vehicle registrations from EU to UK only.
New registration numbers come out in September, and no one knows quite what to expect this year.
It is the latest in a long list of unknowns tossed up following the surprise Brexit referendum result, as the UK deals with uncertainty surrounding its future now that it will leave the EU.
Read more: Post-Brexit pound now worst-performing major currency… falling behind Argentine peso

Those who have covered up the EU markings could face fines, or even prosecution, the Daily Mail reports, as motorists risk covering up part of their registration numbers, or violating the specific registration requirements by using duct tape that could create glare, or black tape that could be confused for a number.