Johnson's used, never-used water cannon to be sold off by new London mayor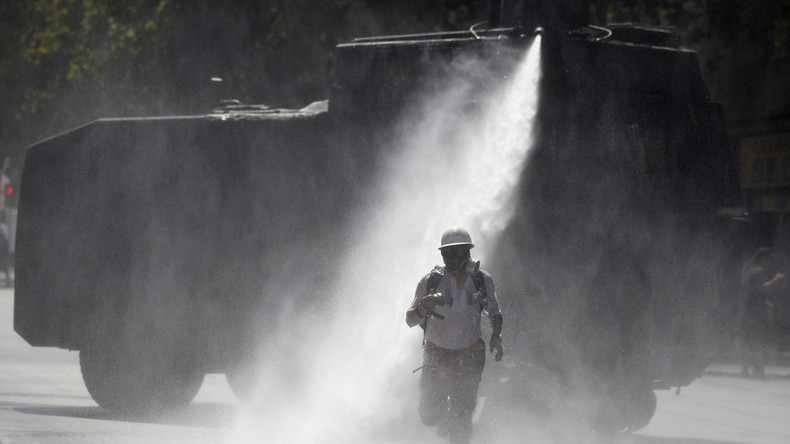 Three water cannon bought by London's former mayor, Boris Johnson, are to be sold off by the incumbent, Sadiq Kahn, who says he will use the money raised from selling the crowd control vehicles to fund services for youths in the capital.
In his mayoral campaign, Kahn said he would sell off the vehicles, which were bought by Johnson for over £218,000 ($289,000), and now he says he intends to live up to that promise.
Read more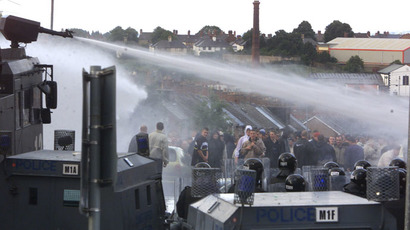 "One of the deals Boris Johnson managed to do with the Germans was to buy three water cannon. What I'm going to do is sell them and use the money for youth services," Kahn said, as cited by The Guardian.
Johnson purchased the 25-year-old water cannon from German police in 2014, as he believed they would be necessary if violence were to break out in London. He did not have the backing of Home Secretary Theresa May, however, who said their use would not be allowed on the British mainland.
The machines have been gathering dust ever since.
"This shows the inability of Boris Johnson to get a good deal – secondhand, paid almost a quarter of a million pounds. We want to get rid of them. We are paying for storage facilities for these water cannon – that beggars belief," Kahn added, according to The Guardian.
Kahn, who took office in May after beating Conservative candidate Zac Goldsmith, says he hopes to use the money raised to help fund youth services. However, a spokesperson for the mayor said that nothing has been done yet to try to sell the vehicles.
Read more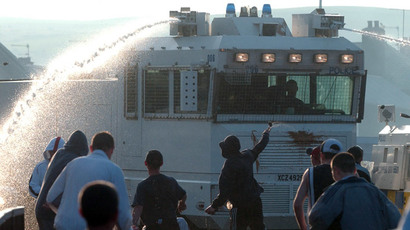 Johnson was criticized for buying the crowd control vehicles in 2014, as they were seen as a waste of money by Green party politician Jenny Jones, who claimed that 98 percent of Londoners were against the idea.
The former mayor, who just days ago said he would not be standing as a candidate to become the Conservative Party's new leader, tried to deflect attention away from the moral issues surrounding the purchase of the water cannon by saying he would be willing to have the crowd control machines tested on himself.
In July of 2015, May announced that the water cannon would not be used to quell riots in the capital, telling the House of Commons that "without safeguards" the cannons could "cause harm" to the public.
In addition, May said she was "unconvinced" of the "operability" of the cannons Johnson purchased, which are already 25 years old.
She concluded by expressing concern over the "potential impact of water cannon on public perceptions of police legitimacy."