Drone piloting becomes A-level subject in UK schools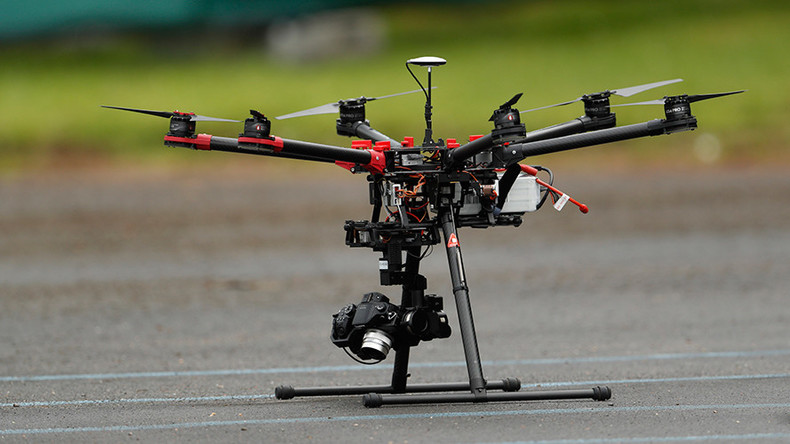 British schools will soon start teaching students how to use drones as part of a new Environmental Science A-Level focusing on climate change, wildlife conservation, and energy security.
The new course will address critical environmental issues facing the world today, such as diminishing resources and failing energy security.
In order to combat the illegal timber trade, students will learn how to take DNA samples from wood products to identify their tree species and country of origin, which will allow them to determine if they had been traded legally or not.
Participants in the course will also be taught how to use satellite surveys to monitor water resources and search for new mineral reserves.
The A-Level pupils will also be trained to fly drones so that they can monitor crop pests and track wildlife poachers.
Richard Glenn, the lead developer of the new A-Level for the AQA exam board, said: "Climate change, diminishing resources and failing energy security are amongst the most critical issues facing the world today.
"Planet Earth didn't come with a user guide, so it's vital that we equip the current generation of students with the right knowledge and skills so they understand the impact that decisions we make now will have on future generations."
Glenn stressed that new technology plays a key role in the rapidly developing subject.
"This new course is designed to be relevant and topical so that new issues can be studied as soon as they emerge – what is on the news today could be studied in the classroom tomorrow."
Mike Childs, head of policy for Friends of the Earth, said the next generation will inherit "a much degraded planet."
"If they and future generations are to make decisions that secure a safe, clean and healthy planet, our schools must empower young people with the skills and knowledge they need to make smart decisions when they enter the world of work. AQA's new A-level will help in this."