Labour anti-Semitism report condemns 'occasionally toxic atmosphere' within party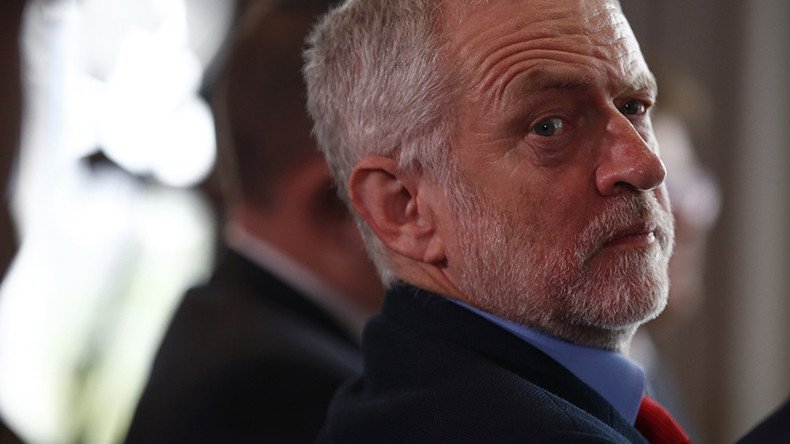 An internal report on the validity of allegations of anti-Semitism and other forms of racism within the Labour party has found evidence of an "occasionally toxic atmosphere" and condemns "ignorant attitudes" within its ranks.
The inquiry, led by Sami Chakrabarti, former director of the Liberty rights group, recommended that Labour politicians resist the use of metaphors involving the words "Hitler, Nazi, and Holocaust," particularly in debates about Israel and Palestine.
Chakrabarti warned that, although the party is not "overrun with anti-Semitism… An occasionally toxic atmosphere is in danger of shutting down free speech within the Party rather than facilitating it, and is understandably utilized by its opponents."
The report advised against imposing lifetime bans on Labour members accused of anti-Semitism or racism, while recommending "procedural rule changes" to the party's disciplinary process.
The recommendations come after a number of high profile Labour politicians, including former London mayor and Jeremy Corbyn ally Ken Livingstone and Bradford MP Naz Shah, were suspended for making alleged anti-Semitic remarks.
Shah was suspended after Facebook posts emerged in which she suggested Israel should be moved to the United States, and Livingstone was suspended, while trying to defend Shah, for claiming that Hitler had supported Zionism.
I've just reported @JeremyCorbyn to the Labour Party Compliance Unit for his quote comparing Israel and ISIS.

— Richard Lowe (@RichardLoweUK) 30 июня 2016 г.
Speaking at the announcement of the report's publication on Thursday, Jeremy Corbyn raised eyebrows when he appeared to compare the so-called Islamic State group (ISIS/ISIL) to Israel.

"Our Jewish friends are no more responsible for the actions of Israel or the Netanyahu Government than our Muslim friends are for those of various self-styled Islamic States or organizations," the Labour leader said.
A spokesperson for Corbyn dismissed the allegations, telling the Independent: "He is explicitly stating that people should not be held responsible for the actions of states or organizations around the world on the basis of religion or ethnicity."
At the inquiry's launch in April, Corbyn said, "We must also be vigilant against subtle and insidious manifestations of this nasty ancient hatred and to avoid slipping into the traps by accident or intent."
You can share this story on social media: