'I condemn anti-Semitism,' Ken Livingstone tells MPs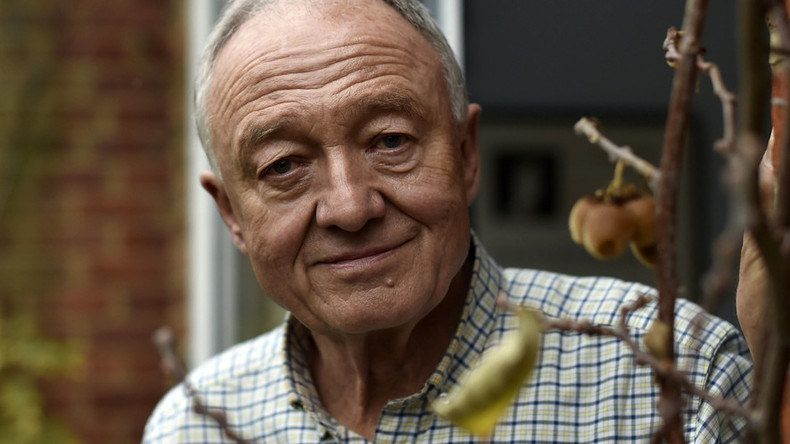 Ken Livingstone has condemned the rise in "utterly deplorable" anti-Semitic hate crimes committed in London in the wake of a row sparked by his claim that Hitler supported Zionism.
In April, Livingstone was accused of being a "Nazi apologist" after saying Hitler had been a supporter of Zionism in the context of the 1932 Haavara Agreement before he "went mad and ended up killing 6 million Jews."
After making the comments, the former London mayor was suspended for "bringing the Labour Party into disrepute."
In a written submission to the Home Affairs Committee inquiry into prejudice against the Jewish community on Tuesday, Livingstone again defended himself against accusations of anti-Semitism.
"I detest racism and condemn anti-Semitism. Indeed my political career has totally opposed any such views concerning any religious or ethnic group."
When asked at the committee if he had apologized for the comments, he said: "If I had said Hitler was a Zionist, I would apologize for that because it's rubbish.
"What I said was, and you can still access this on the BBC website, that when Hitler won his election in 1932 his policy was that the Jews should be moved to Israel," the Mirror reported Livingstone as saying.
"He was supporting Zionism. He wanted all the half million German Jews out. At that stage his view was to move them out.
"By the autumn of 1933 he had negotiated a deal with the German Zionist organization that did lead to 66,000 German Jews being moved to what is now Israel.
"Had the Zionists not negotiated that deal, those 66,000 Jews would have died in the gas chambers."
In his written submission to the inquiry, Livingstone said the Metropolitan Police have reported a "worrying increase in hate crime of all types" in London, including verbal and physical attacks motivated by racism and faith hate.
He says this included just under 400 reported anti-Semitic crimes in 2015 - double that seen in 2010, while Islamophobic hate crimes rose in the same period by 120 percent to 731.
Livingstone said "trigger events" in the Middle East involving Israel can spark a rise in anti-Semitic incidents against British Jews.
"Israel's 2006 invasion of Lebanon and its military attacks on Gaza in 2008-09 and 2015 all saw significant 'spikes' in the numbers of anti-Semitic incidents," he said.
Livingstone said the UK government must ensure a higher level of protection from terrorism for its citizens, and pay greater attention to the "growing problem" of hate crime.
"Security is a vital issue, including the police presence on our streets. In my view it was a mistake of my successor as London mayor, Boris Johnson, to cut the numbers of police officers on the streets of London," he said.
You can share this story on social media: