'Embittered Labour MPs used Hitler comments to suspend me' – Ken Livingstone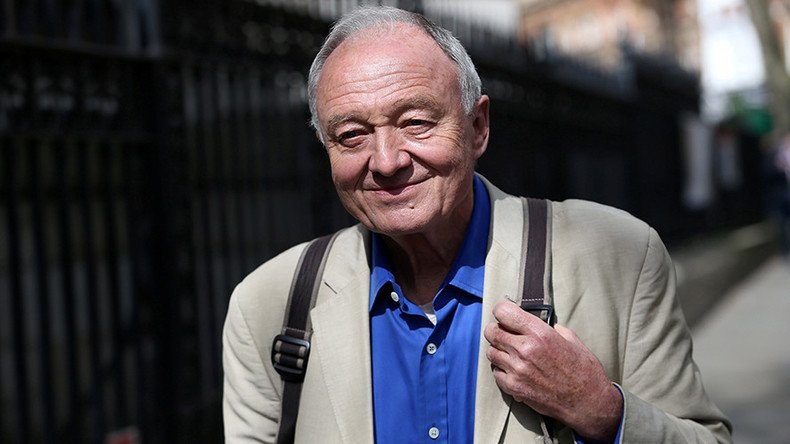 Ken Livingstone claims embittered Blairite Labour MPs pushed for his suspension after comments he made about Hitler and Zionism, and said party leader Jeremy Corbyn had no say whatsoever in the move.
Speaking at the Oxford Union on Wednesday, Livingstone maintained the comments, which saw him chased and harangued by a Blairite MP, were factual.
In April he was attacked and eventually suspended for claiming that Hitler had been a supporter of Zionism in the context of the 1932 Haavara Agreement between Germany's Zionist leaders and the Nazi regime to remove Jews from the country.
"I think this has been largely manufactured by people trying to undermine Jeremy Corbyn," he told the Union.
"If someone says something anti-Semitic they will be expelled but you can't expel someone for telling the truth," he argued.
He said his views on the agreement were as logical as "1+1=2."
He also said he had been told of his suspension by unelected party officials and that Jeremy Corbyn had nothing to do with the process. At the time Corbyn said the comments were "inappropriate."
Livingstone said he had made similar statements before without any furore developing.
"I put all of this in my autobiography five years ago and no one said anything then. Embittered MPs [think] here we can start screaming at Ken Livingstone, 'Nazi apologist' and so on, and create all this stuff about anti-Semitism," he said.
In late May Livingstone said anyone who could prove him wrong would get a free meal.
He told talkRADIO: "There's this interesting accusation I'm anti-Semitic. Not a single newspaper, or radio, or TV program has produced any evidence in the last two weeks that what I said was wrong.
"I'll offer a free meal out for anyone who can prove what I said was wrong," he said.
Labour's anti-Semitism inquiry, led by esteemed human rights lawyer Shami Chakrabarti, will not question Livingstone and will instead focus on the issue on a party-wide scale.
You can share this story on social media: