Nicola Sturgeon calls on Scotland to unite against Brexit ahead of EU talks
Published time: 28 Jun, 2016 16:06
Edited time: 30 Jun, 2016 07:38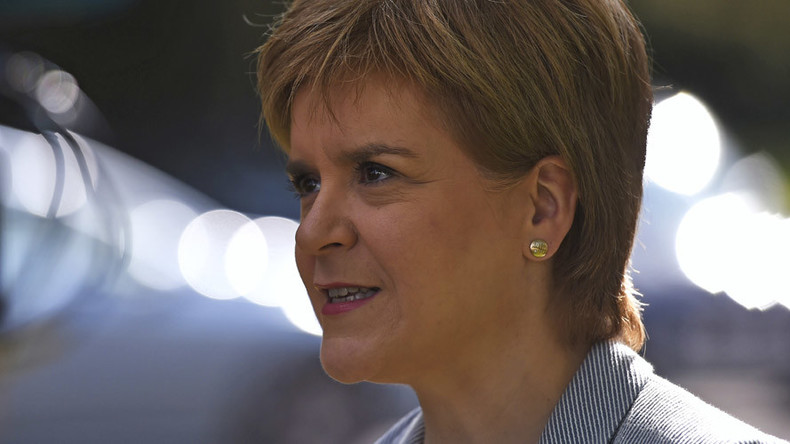 First Minister Nicola Sturgeon said she's "determined that Scotland's voice will be heard" as she pushed forward a motion in the Scottish Parliament to recognize the "overwhelming vote of the people of Scotland to remain" in the EU.
Members of the Scottish parliament voted 92 to 0 to support the motion. There were 31 abstentions.
"I'm asking parliament to recognize today, the position that Scotland has been placed in by the referendum result," Sturgeon said. "A position which is at odds with the will of the Scottish people and I'm asking parliament to support the motion we bring forward today."
READ MORE: UK won't disintegrate after Brexit, David Davis tells RT… but Scotland has other plans (VIDEO)
The first minister outlined plans to establish a council of experts, chaired by Anton Muscatelli, to advise the Scottish government on the best way to secure its objectives, regarding Scotland's relationship with the EU.
"Scotland has voted to remain in Europe and we must now take all action necessary to ensure that the will of the Scottish people is respected," Sturgeon said. "So I'm asking the chamber today to support the government in the challenge that lies ahead of us and for all of us to work together and to do our best to turn this disappointment and regret into a new and promising beginning."
She said she is "emphatically not asking parliament to endorse" a second independence referendum and called on all political parties to unite following the EU referendum results.
Scotland's Conservative leader Ruth Davidson has rejected calls for a second referendum and said her party is seeking to amend the motion, stating that "referendums are bruising and not just bruising but wounding too."
The first minister is due to hold talks in Brussels with President of the European Parliament Martin Schulz about whether Scotland can retain its EU status despite the Brexit result.
European Council President Donald Tusk, however, has turned down a meeting with the first minister.
Scots voted overwhelmingly to remain in the EU, with 62 percent supporting the status quo.
Sturgeon's statement comes after Scottish National Party (SNP) MEP Alyn Smith received a standing ovation in the European parliament for asking his colleagues not to "let Scotland down" after stating he was "proudly Scottish and European."
READ MORE: 'You've never done a proper job in your lives!' Farage booed as he mocks EU parliament
Hundreds of protesters also gathered outside the Scottish parliament to support the call for Scotland to remain in the EU.