EU says it won't even hold informal Brexit talks until Article 50 is triggered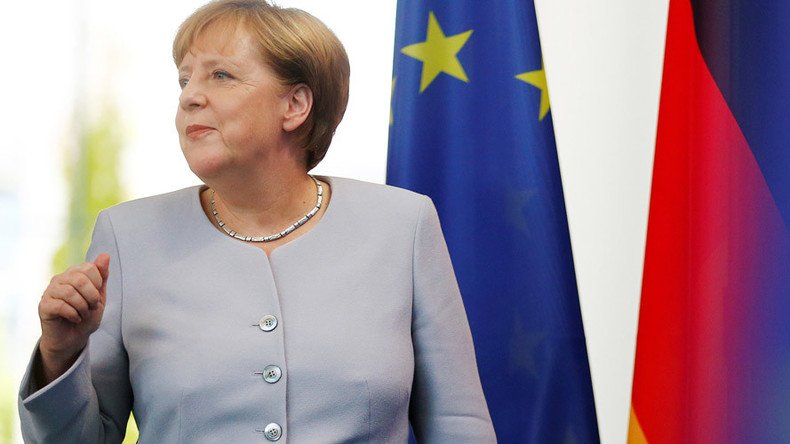 London and Brussels may be heading for stalemate as Germany has ruled out any possibility of informal talks on Britain leaving the EU before it invokes Article 50 of the Lisbon Treaty.
Leading Brexit campaigners, including Boris Johnson, want informal withdrawal talks before locking Britain into the strict two-year time frame laid down under the treaty.
Speaking in Parliament on Monday, Prime Minister David Cameron said the UK will not trigger formal exit talks at this stage.
He said the UK first needed to decide what kind of Europe it wants to be a part of, and the next prime minister would have to decide that.
"We must not turn our back on Europe and the rest of the world," he said.
German Chancellor Angela Merkel's spokesman Steffen Seibert told the Guardian only Britain could start the exit process, and "if the government needs a reasonable amount of time to do that, we respect that."
But he added: "One thing is clear – before Great Britain has sent this notification, there will be no informal preliminary talks about the exit modalities."
Brussels has also ruled out informal talks on a possible trade deal.
"No notification, no negotiation," one official told the Guardian on Sunday.
London has so far shown no sign of launching formal exit proceedings through Article 50 – an untested procedure that governs how a member state leaves the bloc.
David Cameron, who resigned as prime minister on Friday, was expected to invoke the article but has instead left the task to his successor, set to be named by October.
Johnson, a frontrunner for Cameron's job, has said he would not evoke Article 50 "in haste."
Pro-Brexit campaigner Justice Secretary Michael Gove also said prior to the referendum that Britain wouldn't want to invoke Article 50 for at least two years, because they would need to see what sort of deal was on the cards before entering official talks.
However, the EU is singing a different tune, urging Britain to act on the public's decision quickly.
Many European leaders, eager to avoid a domino effect in other Euroskeptic member states – a 'Frexit' (French exit) or a 'Nexit' (Netherlands exit) – want the UK to trigger Article 50 as soon as possible.
European Commission President Jean-Claude Juncker said the UK should trigger Article 50 "immediately" and as a matter of urgency.
According to a Guardian source, Juncker told Cameron on Friday: "The decision of the British people was crystal clear, and the only logical step would be to implement their will as soon as possible."
The European Parliament's chief has called on Cameron to begin formal proceedings to leave the EU as early as Tuesday, when leaders are due to meet in Brussels.
Martin Schulz told a German newspaper that a period of uncertainty over Brexit would lead to more insecurity and endanger jobs.
"Hesitating simply to accommodate the party tactics of the British Conservatives hurts everyone. That is why we expect the British government to now deliver. The summit on Tuesday is the right time."
You can share this story on social media: