Muslim school calls OFSTED inspectors 'racist' after accusations of extremist leaflets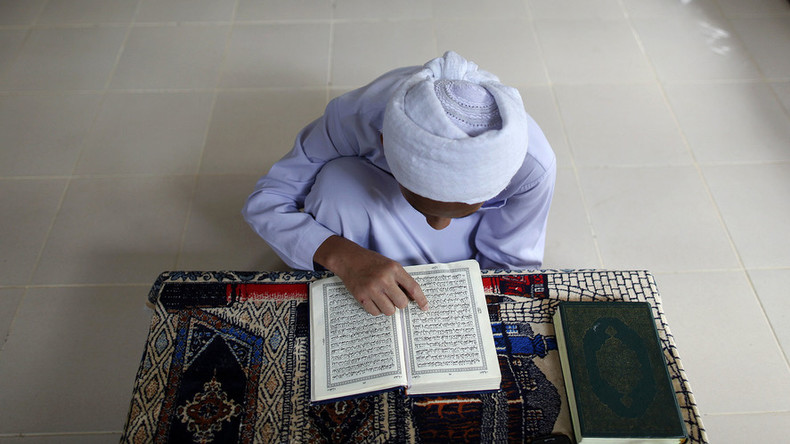 A surprise inspection of the Muslim Darul Uloom Islamic High School found leaflets advising against music, singing and dancing, terming them "acts of the devil."
Authorities from the government's schools inspector, the Office for Standards in Education, Children's Services and Skills (OFSTED), said the leaflets promoted "highly concerning extremist views."
OFSTED claimed the "leaflets were found in areas shared by the school and adjoining mosque which are used by leaders and in areas used by the pupils from the school."
The report also expressed concerns that the oversubscribed school was not maintaining recommended standards in teaching the curriculum, and giving feedback to students.
This visit to the independent school took place following an inspection in October 2015 that declared the school's overall status as "inadequate."
The Birmingham-based school, founded in 1985, has been functioning without a permanent head teacher since last year.
But the school denied the accusations, insisting the leaflets were "dumped by members of the public" at the rear door of the neighboring mosque, which was supposedly outside the institution's boundaries.
The school went on to condemn the inspectors themselves saying "the conduct of the OFSTED inspectors during this inspection was unacceptable and racist."
But this is not the first time that the school for boys aged 11 to 16 has faced accusations about the opinions it is pushing. Undercover footage of the school, filmed by Channel 4 in 2011, showed young boys being beaten and made to listen to speeches condemning all religions other than Islam.
The school has also been reprimanded for its lack of female representatives, an issue that is yet to be resolved.
Previously, inspectors found that the only female governor had to sit outside the door and away from the presence of her male counterparts during meetings.
Now another Ofsted inspection has found leaflets referring to music as "public indecency" and the "proliferation of sinful activities"

— Secularism UK (@NatSecSoc) June 17, 2016
Accusations of extremist leaflets have also been made in other Muslim schools in England. Two months ago, the Islamic Tarbiyah Academy in Dewsbury, Yorkshire, was found to be publishing leaflets that warn children against adopting Jewish ideals and British popular culture.
Around the same time, RT discovered allegations made by OFSTED that other independent Islamic schools, including the Rabia Girls' and Boys' School, were ignoring calls to stop gender divides between male and female staff.
The Department for Education said that this kind of extremist thinking will not be encouraged, particularly in the field of education. "While it would be inappropriate to comment on the specific investigations of these institutions, we are clear that extremism has no place in our society and we are determined to protect children from it", the department told Sky.
Within the last year alone, the UK's education regulator has exposed 15 unregistered Muslim schools that follow a restrictive Islamic method of teaching.