Bishops urge Church of England to rethink Bible & homosexuality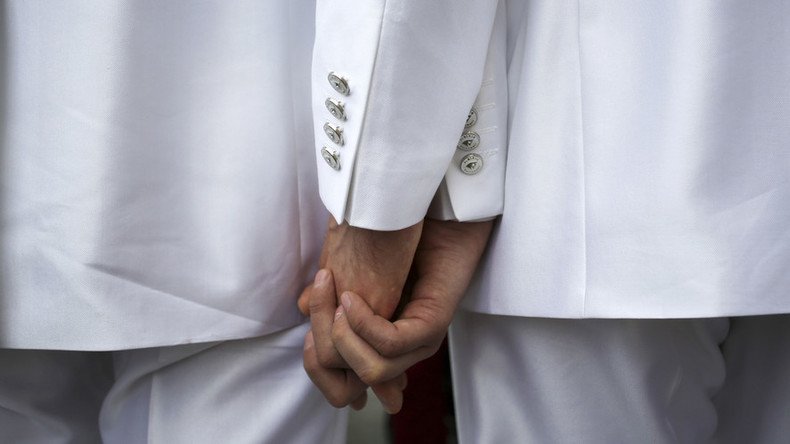 Two leading bishops from the Church of England say it's "time to change the church" and reconsider interpretations of the Bible which condemn homosexuality as a sin.
The Rt. Rev. Paul Bayes, Bishop of Liverpool, says his mind is "open, not closed" on how passages in the Bible talking about homosexuality should be read in the 21st century.
Bayes says he has been "profoundly changed" by encounters with lesbian and gay Christians in recent years, including within his own family.
He says the "hard fact is that the Church has played, and still plays, no small part in bruising and breaking" LGBT Christians.
"I wanted to express my sorrow to this small and faithful congregation for the way in which Christians treated them," he said.
"I have come to believe that we need to change the Church.
"My views on the few explicit biblical texts on 'homosexual practice' are open not closed - particularly as we continue to engage with the dialogue between texts and contexts."
Bayes is one of a dozen prominent Church figures - including two bishops, a former bishop, the dean of St Paul's Cathedral and two archdeacons - to contribute to a book calling for the evangelical members of the Church to move to a stance of "affirming" people in same-sex relationships.
The book will be launched this weekend, in the run-up to the Church's General Synod in York next month.
Following the synod's private discussions, a formal debate on the issue of recognizing and blessing same sex relationships, which has caused divisions in the Church, is likely next year.
Speaking to the Guardian, Bayes said the Church of England had to rise to the challenge of being "faithful to the teaching of the Bible and to the culture we live in."
He says his intervention was "not designed to shortcut our processes or bounce the Church along … but listening is quite a dangerous thing. If you listen, it might change you."
Baye's comments are likely to anger traditionalists from the Church of England and could further inflame tensions with Anglican leaders in Africa, who are firmly against accepting homosexuality on Biblical grounds.
In many African countries and elsewhere, active homosexuality remains a crime.
Most conservative evangelicals believe same-sex relationships are incompatible with Christianity. Others believe even admitting same-sex orientation is sinful.
You can share this story on social media: