Church schism on homosexuality would not be disaster, says Archbishop of Canterbury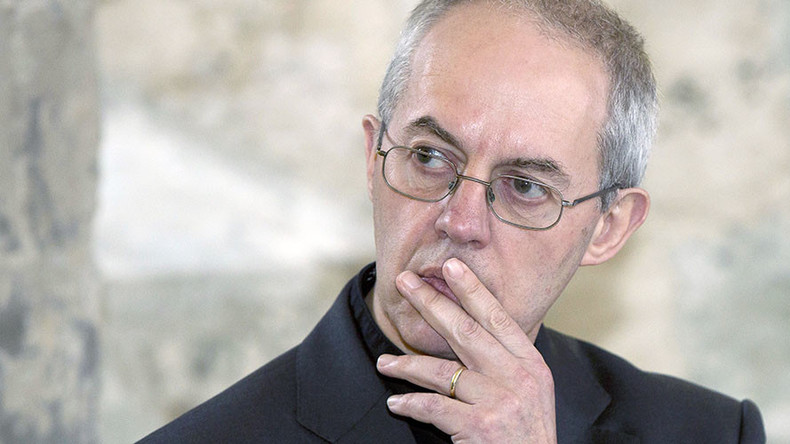 A schism over homosexuality and gender issues in the 85-million-member Anglican Communion would be "a failure but not a disaster," Archbishop of Canterbury Justin Welby has said at a landmark meeting of Anglican Primates.
Welby said although he hopes to achieve reconciliation between the conservative and liberal factions of the Communion during the gathering, the Church could also find ways to "disagree well."
"Certainly I want reconciliation, but reconciliation doesn't always mean agreement. In fact, it very seldom does. It means finding ways to disagree well and that's what we've got to do this week," Welby told BBC Radio 4 on Monday.
Anglicanism, which is practiced in more than 160 countries, has been in the throes of an identity crisis since the Episcopal Church, the Anglican Church's US branch, ordained an openly gay bishop in 2003.
There are fears that conservative African members may stage a walk out at some point during the five-day meeting, the first such gathering in over a decade.
Last week, Archbishop Stanley Ntagali of Uganda claimed on his website he would withdraw from the meeting unless discipline is implemented and "godly order restored."
Welby has suggested restructuring Anglicanism as a confederation of churches linked only to Canterbury rather than each other, which would allow national branches the freedom to disagree over issues such as appointing gay or female clerics.
READ MORE:Church threatens to sue cinemas over Lord's Prayer ad ban
"There's nothing I can do if people decide that they want to leave the room. It won't split the Communion, there is a whole process … to do with how a Province leaves the Communion," he said.
You can share this story on social media: