Church threatens to sue cinemas over Lord's Prayer ad ban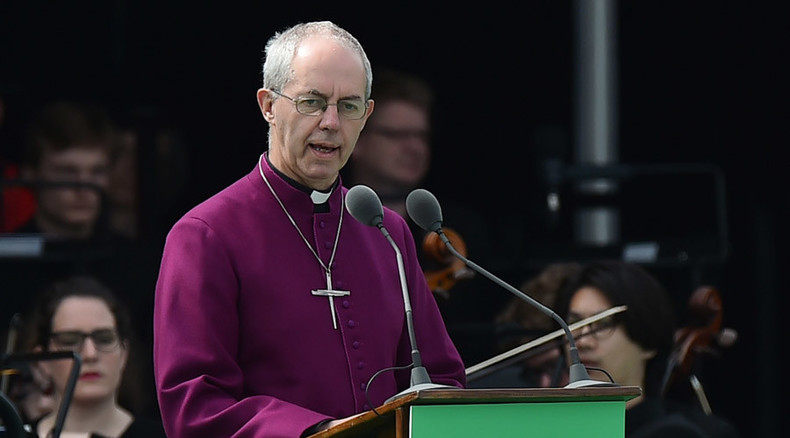 The Church of England is threatening to sue cinemas across the country after they banned an advert featuring the Lord's Prayer which was due to shown before the new Star Wars: The Force Awakens movie.
Archbishop of Canterbury Justin Welby condemned the decision to refuse to play the video, which features the prayer and would have been shown in cinemas from December 18.
Prime Minister David Cameron also called the decision "ridiculous," while Mayor of London Boris Johnson called the prayer ancient and historical. "This is a prayer that is 2,000 years old and informs our whole culture. Expect [a] U-turn from cinemas," he said.
The advert, which is less than a minute long, features individuals including children, a farmer, a commuter and emergency workers, reciting the prayer.
It was cleared for screening by the British Board of Film Classification and the Cinema Advertising Authority, and was given a U certificate.
However, Digital Cinema Media (DCM), an advertising company which supplies ads to cinemas across the UK, later pulled the video, saying it breached company policy and claiming it could offend some viewers.
"An advertisement must not in the reasonable opinion of DCM constitute political or religious advertising," a statement from the agency said.
"Some advertisements — unintentionally or otherwise — could cause offence to those of differing political persuasions, as well as to those of differing faiths and indeed of no faith."
The Archbishop of Canterbury said the decision was "extraordinary."
Read more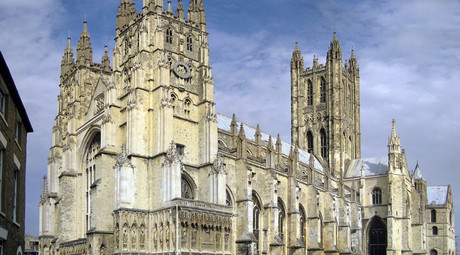 "This advert is about as offensive as a carol service on Christmas Day. I find it extraordinary that cinemas rule that it is inappropriate for an advert on prayer to be shown in the week before Christmas. I think people need to watch the film and come to their own conclusions as to whether it is offensive or upsetting.
"Billions of people across the world [say] this prayer on a daily basis. I think they would be astonished and deeply saddened by this decision, especially in the light of the terrorist attack in Paris, where many people have found comfort and solace in prayer."
President of the National Secular Society Terry Sanderson said the agency was right to remove the advert.
"The Church of England is arrogant to imagine it has an automatic right to foist its opinions upon a captive audience who have paid good money for a completely different experience. The church does not hesitate to ban things that it deems inappropriate from its own church halls — things like yoga. The cinema chains are simply exercising the same right."