Turkey tactic: Block Ankara's EU accession, Boris & Gove tell Cameron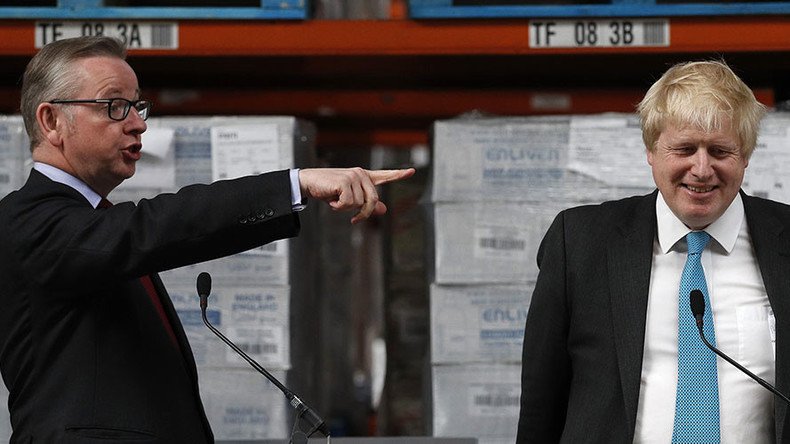 Senior Tory Brexiteers Boris Johnson and Michael Gove have called on Prime Minister David Cameron to offer assurances that Turkey will never join the European Union.
In a letter to the PM, the pair demand that Cameron commit to using the British veto to prevent Turkey's accession to the 28-member bloc and halt the extension of visa-free Schengen travel to Turkish citizens.
It comes after the EU's migration officer, Dimitris Avramopoulos, said Turkey has the "road open" for EU accession.
"The refugee crisis and the implementation of what we agreed is bringing Turkey closer to Europe," he said.
"This crisis is a catalyst for Turkey to come closer to Europe."
In the letter to Downing Street, Gove and Johnson said: "Despite the rapidly accelerating pace of accession negotiations, 'IN' campaigners maintain that Turkey 'is not an issue in this referendum and it shouldn't be.'
"Others assert that the UK has 'a veto' on Turkish accession. This claim is obviously artificial given the government's commitment to Turkish accession at the earliest possible opportunity."
'Leave' campaigners argue that allowing Turkey to join the EU would expose Britain to a fresh wave of migration. The mostly Muslim country would be the bloc's second largest after Germany.
"Since the birth rate in Turkey is so high, we can expect to see an additional million people added to the UK population from Turkey alone within eight years," Vote Leave claims.
The campaign has warned that Turkish membership would put a strain on Britain's public services, particularly the National Health Service (NHS).
Cameron however joked last month that Turkey's failure to meet the requirements for EU membership means that it is unlikely to join the bloc until "about the year 3000."
Ankara began accession talks in 2005 but has made little progress to meet the criteria despite a flurry of early reforms.
You can share this story on social media: