'You can't trust Cameron': Brexiteers back Army minister Mordaunt over Turkey EU claims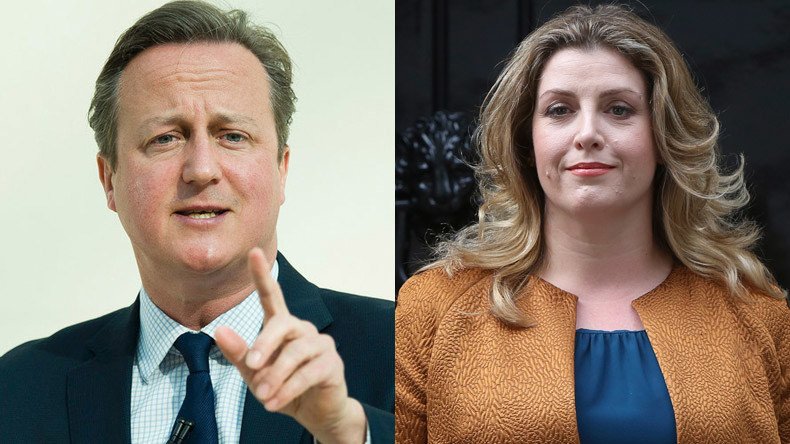 After Prime Minister David Cameron suggested Tory minister Penny Mordaunt was lying over Turkey's prospects of joining the EU, pro-Brexit campaigners have rallied in her support.
In an interview with ITV over the weekend, Cameron maintained that Turkey joining the EU was not "remotely on the cards" and that Ankara would join the economic bloc in "about the year 3000."
His comments came as a response to claims by Armed Forces Minister Mordaunt, who said Turkey is likely to become a member of the EU within the next eight years.
Brexit campaigners, however, rallied around Mordaunt. The official 'Leave' campaign tweeted: "You can't trust David Cameron on Turkey" during Mordaunt's BBC interview, in which she warned 1 million Turks would settle in the UK as a result of Turkey's imminent accession to the EU.
Though Cameron sharply dismissed Mordaunt's remarks, Vote Leave Chief Executive Matthew Elliott noted that Cameron had in the past been supportive of plans for Turkey to join the EU.
"David Cameron has said he wants to pave the road to Ankara and has repeatedly confirmed it is government policy for Turkey to join the EU," he said.
"The EU is speeding up the process of Turkey joining and we are paying nearly £2 billion to help make it happen.
"If it isn't on the cards why are taxpayers footing the bill for it already?"
"As with so much in the referendum the 'Remain' campaign are saying one thing now before the vote but are planning for the exact opposite after June 23. The only safe option is stop handing Brussels £350 million a week and vote 'Leave.'"
Former Labour Foreign Secretary Lord Owen, a Leave supporter, said: "Only nine weeks ago David Cameron committed the country at the European Council to re-energize the accession process of Turkey into the EU."
You can share this story on social media: