Alleged people-smuggling 'king-pin' snatched in joint Italian-British operation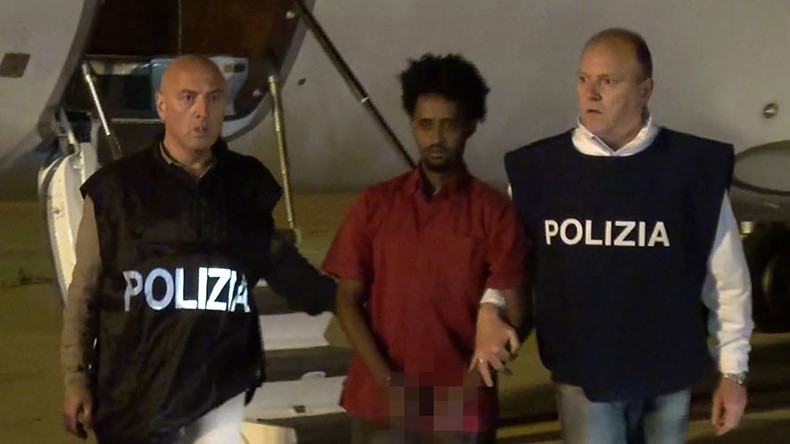 One of the world's most notorious alleged people-smugglers, believed to be responsible for the deaths of hundreds of migrants in the Mediterranean, has been extradited to Italy after being arrested in a joint Italian-British operation.
Mered Medhanie, an Eritrean national known as 'the General' for styling himself on the late Libyan leader Colonel Muammar Gaddafi, was flown to Rome earlier this week after being apprehended in Sudan's capital Khartoum last month.
Read more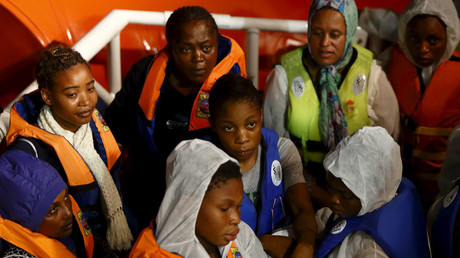 The British National Crime Agency and GCHQ assisted Italian prosecutors with tracking down 35-year-old Medhanie, who is believed to have arranged the transit of a boat that capsized near the Italian island of Lampedusa, leaving 359 dead in October 2013.
NCA deputy director, Tom Dowdall, said: "Medhanie is a prolific people-smuggler and has absolute disregard for human life.
"Although he was operating thousands of miles away, his criminal activity was impacting the UK. Medhanie no doubt thought he was beyond the reach of European justice, but we were able to support the Italians by tracking him down to Sudan."
The investigation, Operation Glauco, was started by Italian authorities in the wake of the Lampedusa tragedy.
Telephone conversations intercepted by the NCA suggest that Medhanie ran a complex network organizing journeys across the Mediterranean to Libya.
In one conversation, Medhanie is reportedly heard laughing about the capsized vessel at Lampedusa.
Italian prosecutor Francesco Lo Voi said in a statement: "Mered is accused of being the advocate and boss of one of the most important criminal groups operating in central Africa and Libya that smuggles people first across the Sahara Desert and then the Mediterranean Sea."
Mered is suspected of working with Ethiopian, Ghermay Ermias, another suspected trafficking mastermind, who is still at large.
Over the past two years, an estimated 8,000 people have died trying to cross the Mediterranean, according to figures from the International Organization for Migration (IOM).