'Don't leave Italy alone' to deal with migrant crisis – Italian president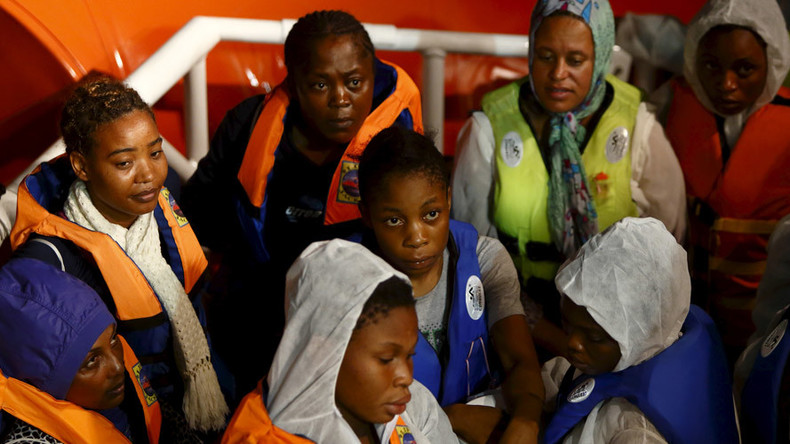 Italy cannot be "left alone" to cope with the migrant crisis, Italian President Sergio Mattarella said during a visit to Lampedusa, which he called "the gateway to Europe... exemplifying Europe's best aspects."
"Italy and Europe owe a debt of gratitude to Lampedusa for the lives saved, for the aid extended, and for the hospitality given to migrants," Ansa news agency quoted Mattarella as saying. "To deal with such phenomenon as migration we need the commitment of all. Italy and Lampedusa cannot be left alone."
"How many dead children are in the Mediterranean? How many men and women who did not make it?" said Mattarella, praising the efforts of the officials and volunteers who help to save asylum seekers. He also admitted that many lives are lost and fate of many refugees is unknown.
Read more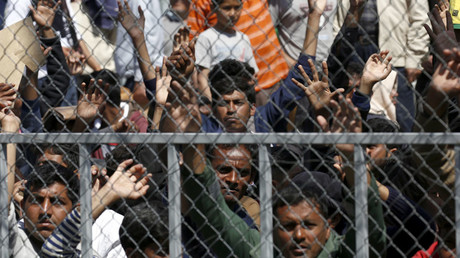 The remarks came on Friday as Mattarella presided at the opening of the first temporary exhibition at Lampedusa's Museum of Trust and Dialogue for the Mediterranean.
Lampedusa's new museum features dozens of works loaned from major museums. Among them there is Carvaggio's painting of Sleeping Cupid, sent by the Uffizi Galleries. The painting is supposed to be a tribute to Aylan, the three-year-old boy washed ashore dead in Turkey in September 2015 and all the other children who died, were rescued or were born during crossing to Europe.
Sergio Mattarella changed the originally scheduled program of his Lampedusa visit, and besides opening the exhibit visited refugee hotspots on the island and met at the docks volunteers and law enforcement officers, providing assistance to migrants.
While Mattarella was visiting Lampedusa, yet another people-smuggling boat sank in international waters south of the Greek island of Crete. According to Greek authorities, nine bodies have been recovered and 340 migrants have been rescued. The International Organization for Migration (IOM) believes some 700 migrants were on board.
As the migrant crisis worsens, the death rate in the Mediterranean crossing is again on the rise with the warm weather. In total, more than 2,500 migrants have drowned so far this year, according to UN refugee agency UNHCR. Compared to the first five months of 2015, the death rate has seen a 35 percent increase.