Serial pedophile Huckle blames his 'immaturity' for abuse of up to 200 Asian children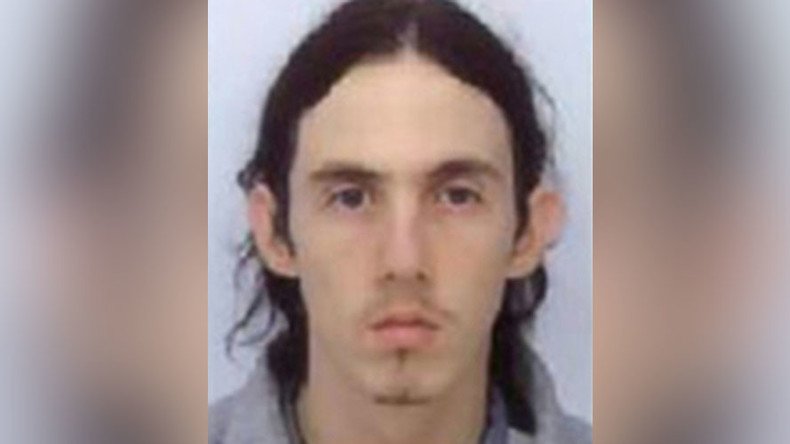 British pedophile Richard Huckle, who is believed to have raped or molested up to 200 young victims in Malaysia and Cambodia, has told a court his prolific child abuse was due to his "immaturity."
Huckle, 30, from Ashford, Kent, has admitted raping and assaulting 23 children aged between six months and 12 years from 2006 to 2014.
National Crime Agency (NCA) investigators fear he may have abused many more children after they discovered more than 200,000 indecent images of minors on his computer and camera.
At court on Friday, Huckle's lawyer asked for leniency and read a statement from the defendant, Sky News reports.
"I am open and eager to rehabilitate from this offending behaviour," the statement read.
"I don't want to become a martyr to sex tourism in Malaysia. This was all my doing as a consequence of my immaturity and I'm truly remorseful."
Huckle posted hundreds of the images to the dark web, where he said being a white Englishman meant poor people trusted him. He posed as a Christian philanthropist, photographer and teacher to gain access to children.
Huckle, who was named for the first time on Thursday after reporting restrictions were overturned, was arrested after a tip-off from Australian authorities when he flew into Britain in 2014.
But Ong Chin Lan, assistant director at the Royal Malaysian police's sexual, women and child investigation division, says the NCA informed officials in Malaysia about the case only a month ago.
She says authorities have "repeatedly" pushed to get more information on the offender, as Malaysian police hope to build their own case.
"We have asked for the information repeatedly and will continue to press them for more information for follow-up action," she was quoted as saying by the state-run Bernama news agency.
"So far, the victims have not been identified and the NCA only informed us about the incident one month ago."
Huckle faces multiple life sentences after pleading guilty in April to 71 offenses, including 14 charges of rape of a child under 13.
Authorities described the scale of his offending as "unprecedented" in what has become one of the worst child abuse cases ever brought before a British court.
"He was a constant groomer. He's one of the most committed, manipulative, conniving pedophiles I have come across," said NCA Detective Superintendent Matthew Long.
The freelance photographer, who was raised in a middle-class Christian family in Kent, boasted of his abusive exploits online, compiling a 60-page manual "Pedophiles and Poverty: Child Love Guide."
"To be honest if you really want to embrace child love poverty is the way to go. Most of my skill and experience comes from living in Asia," he wrote on the dark website True Love Zone (TLZ), which has since been taken down.
"As long as I keep a broad number of contacts amongst the poorer people I know, I'm sure someone would be inclined for someone of 'high status' such as myself to be caring for their kids for long or short term," he wrote.
"Impoverished kids are definitely much much easier to seduce than middle-class western kids, I still plan on publishing a guide on this subject sometime."
His laptop also contained a "pedopoints" ledger, awarding himself points for 15 different levels of depravity on children, which he rated from "basic" to "hardcore."
His parents reportedly begged police to take their son away after he admitted to the crimes when his mother confronted him about the allegations.
Huckle's sentence is expected to be handed down on Monday.
Europol 'stopped three Welsh pedophile rings this year'
Details of Huckle's case emerge as Europol, the European Union's law enforcement agency, revealed three child sex exploitation networks have been stopped this year, the BBC reports.
Its head, Rob Wainwright, is warning access to intelligence and security to crack such cases would be put at risk if Britain left the EU, saying it would become a second tier member such as Norway or Iceland without access to the database.
"On child sexual exploitation we've had some great success dismantling the criminal networks … operating online."
He said Europol coordinated 18 operations that involved the UK this year, and "three of those started in Wales."
But former Wales Office minister and intelligence officer Rod Richards dismissed the concerns.
"When it comes to accessing information, Britain, the US, Canada, Australia and New Zealand are in the premier division of gathering top secret codeword intelligence," he told the BBC.
"The rest of Europe is not in the same league as us at all.
"So they wouldn't really want to make it difficult for us because they'd be making it difficult for the Americans and other members of the agreement that we have to share and work with each other's intelligence."
You can share this story on social media: