Eton student who sent child porn to undercover cop spared jail despite Britain's 'crackdown'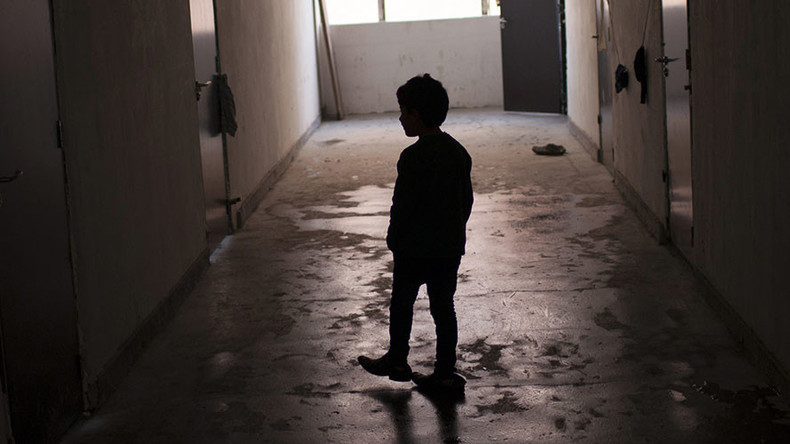 A former Eton College student who made and shared graphic child pornography images has avoided jail time, despite Britain's promise to crack down on pedophiles.
In January and February 2015, then-17-year-old Andrew Picard sent a message to an undercover officer via Skype which read: "Do you want to see pics of boys and girls your age nude?" The Daily Mail reports.
Police traced Picard's IP address to his computer at the prestigious boarding school which contained more than 2,000 pornographic images and videos of children, some involving rape and beastality.
Particularly disturbing images featured children as young as two being raped and forced to have sex with dogs.
READ MORE: Sex abuse inquiry trawls ex-PM Edward Heath's diaries and letters
On Thursday, the now-18 year old was sentenced to 10 months in prison, with 18 months suspended, and ordered to seek mental health treatment, the Telegraph reports. Judge Peter Ross said prison would "undo" the extensive counseling Picard has undergone since his arrest.
Some have questioned whether Piccard, the son of a lawyer, would have received such a light sentence if he had not come from a privileged background.
Pedophile crackdown - 'not realistic'?
The conviction of entertainer Rolf Harris, the report into former presenter Jimmy Savile, claims of a Westminster child abuse cover up in Margaret Thatcher's cabinet, and an investigation into 1980s pedophile rings have led to British authorities promising to introduce harsher crackdowns on sexual abusers.
Speaking in March 2015 about the pedophile ring inquiry, Home Secretary Theresa May warned that people did not fully appreciate "the scale of that abuse" and suggested the problem of pedophilia is "woven, covertly, into the fabric of our society".
NCA deputy director Phil Gormly signalled that pedophilia needs to be targeted by both police and legislators.
"This is a challenge for law enforcement and a challenge for policy makers," Gormly was quoted by the Express in July 2014. "We are not going to be able to arrest our way out of this problem."
READ MORE: Pedophilia in Britain 'woven into the fabric of society' – Theresa May
According to a police estimate released in October 2014, 50,000 men view and share images of child sex abuse in Britain.
National Crime Agency (NCA) general director Keith Bristow said it's "not realistic" to expect that everyone who accesses a child porn image will be brought through the justice system.
"I don't think I can be more candid than say, if there are 50,000 people involved in this particularly horrible type of criminality, I don't believe that all 50,000 will end up in the criminal justice system being brought to justice," Bristow said. "Our responsibility is to focus on the greatest risk and tackle those people."