Fallon Syria statement: Defeating ISIS will be 'complex'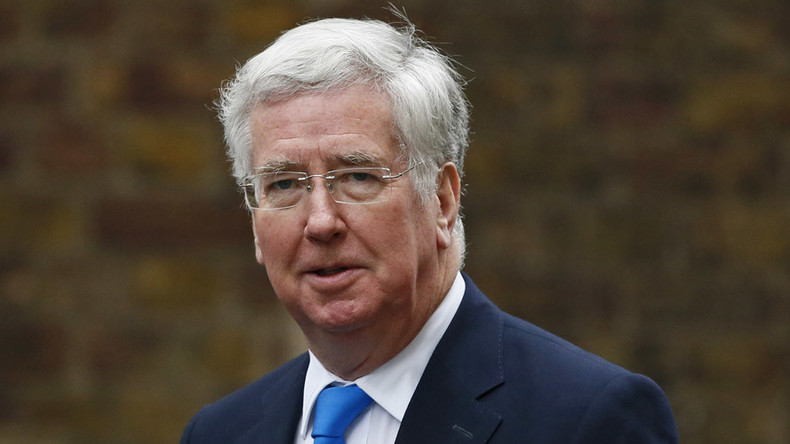 Defence Secretary Michael Fallon told Parliament on Tuesday the Syrian civil war, the persistence of Islamic State (IS, formerly ISIS/ISIL) and Russia's intervention have created a "complex situation" in defeating the terror group.
Fallon issued his first formal statement on UK's military operations to the House of Commons since MPs voted on December 2 to extend airstrikes from Iraq into Syria.
Read more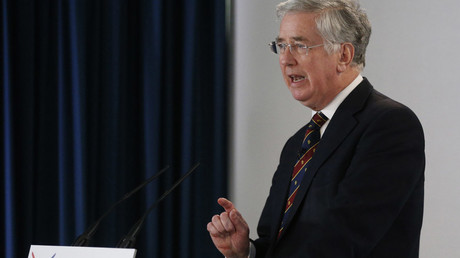 Since the Commons vote, there have been just 43 British airstrikes in Syria, about one every three days, but the highest number of any coalition member besides the US.
Comparatively, there have been 760 Royal Air Force (RAF) strikes in Iraq.
Fallon says IS has lost some ground in Syria. It has been driven from al-Shadadi, a major supply route from Mosul to Raqqa, and airstrikes have destroyed $800 million in IS cash stockpiles and a number of oil fields - a major source of revenue.
But he says the fight against IS has proven "complex."
"Despite the Cessation of Hostilities, the regime has continued to hammer the moderate opposition," he says.
"In Aleppo, hospitals and schools have been repeatedly shelled. On May 4, the United Kingdom called an urgent session of the Security Council to highlight the regime's atrocities.
"Russia, the Assad regime's protector, must apply pressure to end this violence," he said.
Fallon claimed IS is on the back foot in Iraq. He said 40 percent of the territory it once held has been retaken, including Ramadi, Hīt and Rutba.
"It has lost territory, its finances have been targeted, and its leadership has been struck.
"Preparatory operations for the encirclement of Mosul are underway, and at the weekend Prime Minister Abadi announced the beginning of the operation to retake Fallujah."
DefSec: There is a long way to go and political progress must match military progress. But we should be encouraged. #DefeatingDaesh

— UK Against Daesh (@UKagainstDaesh) May 24, 2016
Fallon said the UK is supporting political reform in Iraq, and is also working to end the civil war in Syria and the transition of Assad from power.
"We are helping stabilize areas liberated from Daesh [IS] so people can return to a safe environment.
"We have contributed to UN-led efforts to remove IEDs [improvised explosive devices], to increase water availability to above pre-conflict levels in Tikrit, and to rebuild schools, police stations and electricity generators across Anbar and Ninewah provinces.
"In Syria, long-term success means a political settlement, which delivers a government that can represent all Syrians that we can work with to tackle Daesh."
Fallon says the appearance of new IS branches, particularly in Libya, are concerning, and the UK government has been in talks with Tripoli to offer its support.
"Britain would only provide training or other support at the invitation of the Libyan government or by other authority. And let me reiterate: there are no plans to deploy troops in a combat role."
Fallon is also due to appear before the Defence Select Committee on Wednesday to give further evidence on progress in the war.