'British Summer Time' turns 100 years old Saturday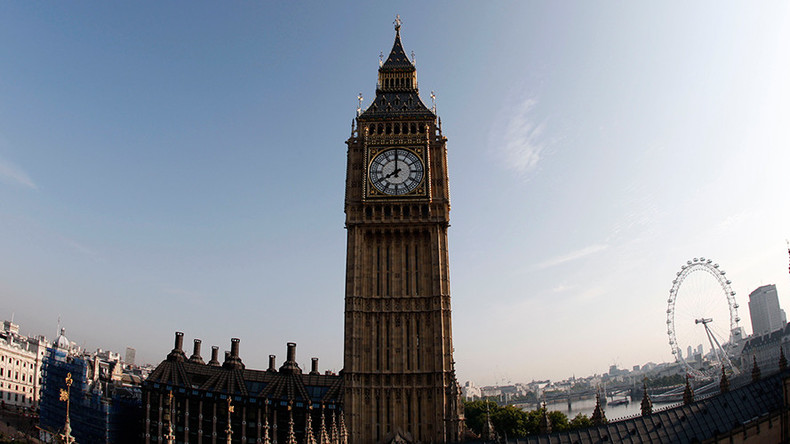 Exactly 100 years ago, "British Summer Time" was introduced to extend the evenings and changed the rhythms of an entire country.
Born out of the Summer Time Act 1916, it was originally proposed as an 80-minute spring forward in four, 20-minute increments, but the simpler 60 minute jump won out in the end.
Moving clocks dates back to the 18th century when it was suggested by Benjamin Franklin. In 1784, he wrote a letter to the Journal of Paris, musing over how much money he would save on candles by putting his clock forward in the warmer months.
British Summer Time (BST) was later established after a lengthy campaign by William Willet, the son of a builder who proposed the 80/20 idea with changes on a weekly basis every Sunday in the month of April and reverse in September.
Alas, Willett did not live to see his idea in action because he died of influenza in 1915.
Embraced by the likes of Winston Churchill, Willett's 1907 pamphlet "The Waste of Daylight" claimed light was a gift from God and changing the clocks would save at least £2.5 million a year by utilizing the sun's free energy over costly artificial light.
Plus, more time for leisure in the evenings.
During WWII, BST was moved to 2 hours, but proved unpopular for Brits living in the north as they were waking up while it was still dark outside.
"Then you look back and notice that during World War II, England had double British Summer Time. It went completely onto BST and then just +

— Asymptotic Binary (@asymbina) May 18, 2016
@shamusyoung It's mostly a hold-over from World War II as well. We even had double British Summer Time at one point back then.

— Ringwraith (@Snowwraith) October 25, 2015
Between 2010 and 2012, the "Lighter Later" campaign called for the government to move the clocks forward by one hour throughout the year, "so we spend more time awake when the sun is out."
Campaigners had an argument similar to Willet, that longer days would boost the UK's economy by £3.5 billion, due to extra tourism and more punters spending their time in bars.
It didn't work out though after the idea was dismissed by MPs in parliament and the campaign was brought to an end.
Ireland was part of BST's introduction in 1916, just weeks after the Easter Rising, and it also meant the end to the quirky "Dublin Mean Time" which was 25 minutes behind Greenwich time.
While a cross-section of Irish politicians supported the idea, the Irish Times considered it "to be the immutability of human nature," reports the national broadcaster RTÉ, adding "since the earliest civilizations, humans had used the sun to tell the time and there was the sense that people's basic daily routine – sleeping, waking, eating – was somehow inextricably linked to the sun."