Robots to replace middle class professionals within 20yrs – scientists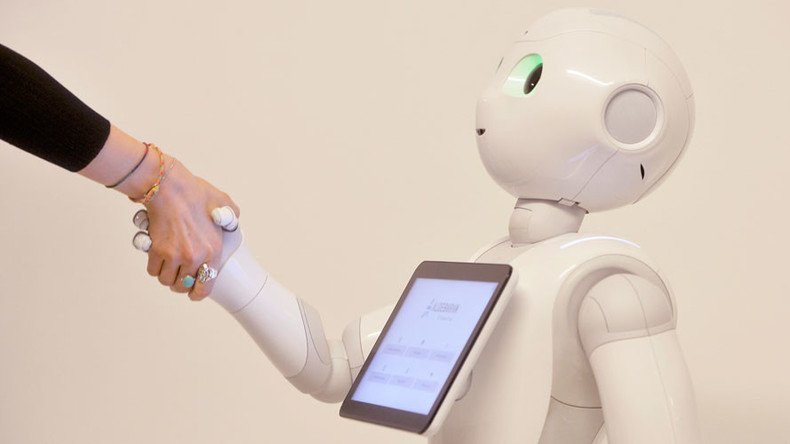 Scientists predict traditionally middle class jobs in law, medicine and architecture will soon be performed by robotic workers.
The study by London Business School management professor Lynda Gratton and futurologist David A. Smith predicts the massive shift could occur within the next 20 years.
It has long been thought machines will replace unskilled and repetitive labor. However, the new report examines what kinds of work will be important in the future and ruled that many middling professions will become obsolete.
Among the roles affected are in law, medicine, architecture, communications and space technology.
Smith told the Mirror on Friday that "advances in machine learning [mean] the task of interrogating large amounts of data is likely to become fully-automated, making jobs with any systematic component vulnerable."
"In fields such as law, accountancy and medicine, machines are likely to produce generally better answers than humans," he said.
Professor Gratton said: "Studies have suggested that a third of jobs in Europe will be replaced by technology over the next two decades.
"As middle-skilled roles disappear, workers may find that the 'rung' above them no longer exists, and that the career ladder may begin to look more like a career web."
Although more leisure time sounds appealing, there are serious ethical concerns about such technology.
In 2014 Dr Kathleen Richardson, a robotics expert at De Montfort University, Leicester, warned that sex robots could contribute to the systematic dehumanization of women and children.
"Sex robots seem to be a growing focus in the robotics industry and the models that they draw on – how they will look, what roles they would play – are very disturbing indeed," she told the BBC.
Richardson explained that her Campaign Against Sex Robots is not anti-sex, but rather anti-exploitation.
"Technology is not neutral. It's informed by class, race and gender. Political power informs the development of technology," she added.
You can share this story on social media: