Brexit class: Ryanair's bargain-price 'Fly Home to Vote Remain' promo branded 'corrupt'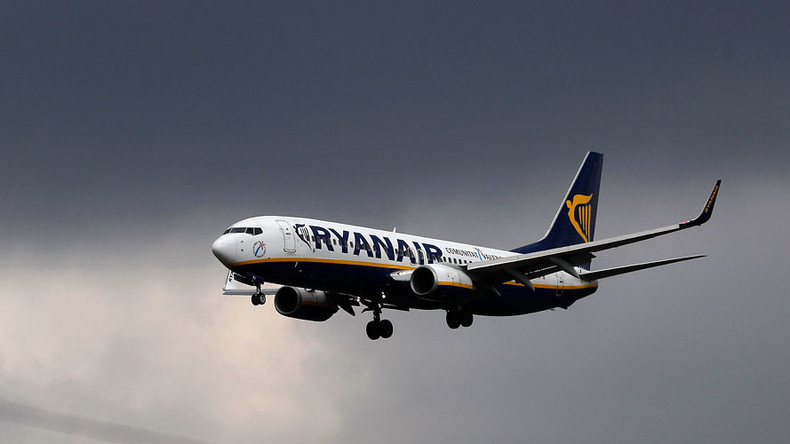 Police are investigating a complaint by Brexit campaigners that a Ryanair ad offering cheap flights to expats who want to vote to remain in the EU breaks anti-bribery and election laws.
Vote Leave has reported the airline to Scotland Yard, claiming its 'Brexit special' breaches referendum rules and the Bribery Act on "treating."
Ryanair issued a press release on Wednesday announcing a "Fly Home to Vote Remain" sale, offering seats for €19.99 (US$22.40) for travel on June 23, the day of the referendum, and the day before, "to help the more than 1.2 million Brits living abroad fly back to vote."
Vote Leave campaign director Dominic Commings says the offer is "corrupt," the Guardian reports.
In a two-page complaint to Metropolitan Police Commissioner Sir Bernard Hogan-Howe, Cummings says: "By its discount on fights on the day before, and the day of the referendum, Ryanair is paying the expense, in part, of provision to voters in order to influence them to vote in the referendum.
"This appears to be corrupt, since the company is offering discounts on the commercial rate to customers with the sole aim of ensuring that they vote and vote to remain in the European Union."
Ryanair owner Michael O'Leary, a prominent backer of the 'remain' campaign, called the complaint "desperate."
"If I thought it was in Ryanair's best interests, or the UK's best interests, or I would make more money if the UK left the EU, I would be advocating 'leave'.
"The fact is we don't. And the reason why the so called captains of industry or leaders of big companies want the UK to stay in is because we absolutely believe that is in the best interests of the UK economy, it's better for UK jobs, it's better ultimately for our profits."