Soldiers filmed drinking human waste & bare-knuckle boxing in 'hazing ritual'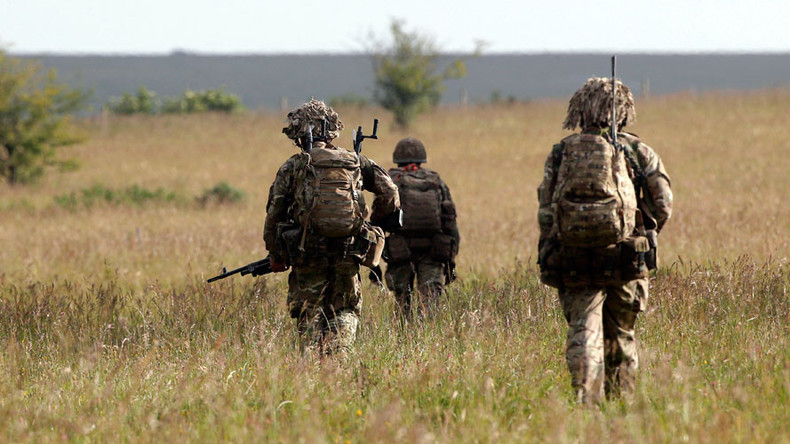 Several British soldiers are facing disciplinary action after a video emerged allegedly showing an abusive hazing ritual where troops bare-knuckle box and drink human waste.
The Ministry of Defence (MoD) ordered an inquiry into the video footage, which was filmed at Britain's largest Army base, Catterick Garrison barracks.
Video footage shows men in the communal area of the barracks drinking what is alleged to be human waste from cups, while those who have already taken part vomit into a plastic box.
The video, which was captured on Snapchat, also shows men with blood on their chests after taking part in bare-knuckle boxing fights.
Read more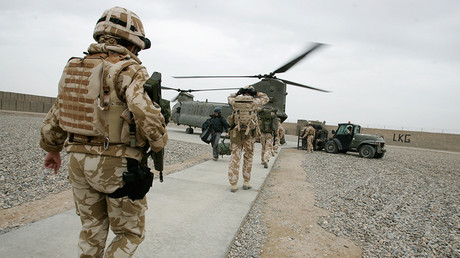 Its publication coincides with a poll by independent military media outlet Forces TV, in which more than two-thirds of readers reject banning "military initiation ceremonies."
The two-minute film is said to have been captured during a monthly party called "Broadmoor Night," which is said to be named after Broadmoor psychiatric hospital because it allows soldiers to "go mental."
The event, which is said to weed out "the men from the boys," begins when a wooden Broadmoor plaque is hung up in the barracks.
Even Colonel Richard Kemp, who previously defended the fact one soldier dies every six weeks during training, thought the video went too far.
"When you get a lot of men together who are pretty aggressive and military trained, rowdy behaviour often takes place in a way which other people would not find acceptable," Colonel Richard Kemp said.
"However, it seems on this occasion, the line has been crossed with intolerable behaviour and I know that the Army would take action if they knew this was going on.
"Daring or bullying others to join in with this type of behaviour is certainly overstepping the line."
The British military has been marred by revelations of abusive 'hazing rituals' in recent years.
Three Royal Marines were jailed on Tuesday for subjecting new commandos to waterboarding and forcing them to drink a mixture of urine and alcohol from a paddling pool.
One victim, Carlo Nicholson, said the incident left him with suicidal thoughts and "feeling like I just want to be alone."
Despite these accounts of harassment, an online survey held by Forces TV found that 68.5 percent of its audience reject banning "military initiation ceremonies." Some 31.5 percent support a ban.
Those who reject banning hazing rituals described them as "character building" and "part of army life that builds group cohesion."
One voter who supported the ban said they had "been through [an initiation ceremony] myself and found it utterly stupid, and irrelevant."
An Army spokesperson said: "We expect very high standards of behaviour of our personnel and take reports of this nature very seriously. This behaviour is unacceptable and if these allegations are true then appropriate action will be taken."