'Love triangle' MPs exposed in 'infidelity & expenses' scandal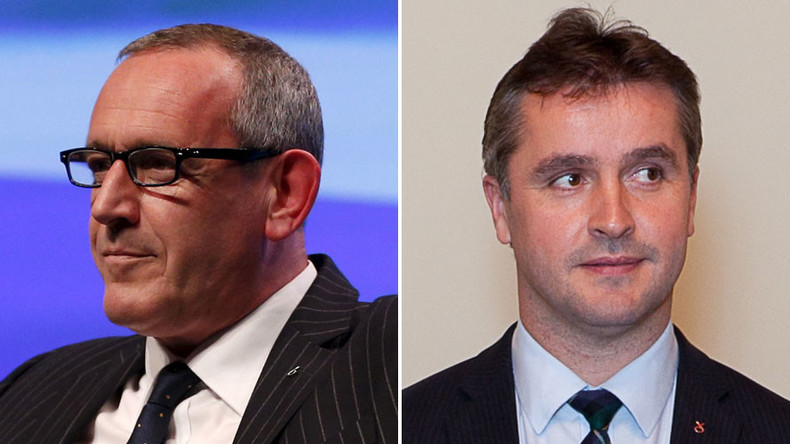 Scottish National Party (SNP) MPs embroiled in a double-barrelled scandal involving alleged infidelity and expenses fiddling must be investigated by Britain's Parliamentary Commissioner for Standards, a right-wing Scottish MP has said.
Scottish Conservative deputy chief Jackson Carlaw made the demand in a sharply-worded letter addressed to Parliamentary Commissioner for Standards Kathryn Hudson, calling out the MPs' alleged conduct.
SNP deputy leader Stewart Hosie, 53, has been accused of having an illicit affair with British freelance journalist and former actress Serena Cowdy. His SNP colleague Angus MacNeil, 45, has also been romantically linked to her.
The SNP has hit back at the allegations concerning expenses fiddling, insisting they are "totally wrong."
However, Carlaw pointed out in his letter to Hudson it has been "widely reported" that MacNeil stayed overnight with Cowdy, 36, in a London hotel and filed the bill on his personal expenses.
Cowdy grew up in a small London bedsit with her single father. She went on to achieve a 2:1 at Oxford University, where she studied Modern History. She later studied at London's Royal Central School of Speech and Drama.
British tabloid the Daily Mail has alleged she was a regular guest of MacNeil at the Park Plaza Hotel in Waterloo, supposedly a favorite of the SNP politico.
MacNeil stays overnight in hotels while working in Westminster and chooses to rent out his London flat. He then reportedly claims the cost of the hotel bills in parliamentary expenses. MPs are not under any obligation to reveal details of guests to UK authorities.
Hosie, who is also alleged to have had an affair with Cowdy, similarly claims back expenses on a flat in London.
In 2015, MacNeil publicly revealed plans to separate from his wife, while Hosie and his wife Shona Robison, who is Scotland's health secretary, announced plans to split on Sunday.
"I am writing to ask you to investigate reports that two serving members of parliament used accommodation allowance to conduct affairs with a political journalist," Carlaw wrote in his letter to Hudson.
"The MPs in question are Angus MacNeil and Stewart Hosie, and it has been alleged in several media reports that they conducted their respective affairs in either accommodation or hotels paid for by the taxpayer."
SNP leader Nicola Sturgeon has remained silent, stating only that the matter is "private."