Osborne called university fees 'very unfair' in 2003... but was happy to triple them in 2010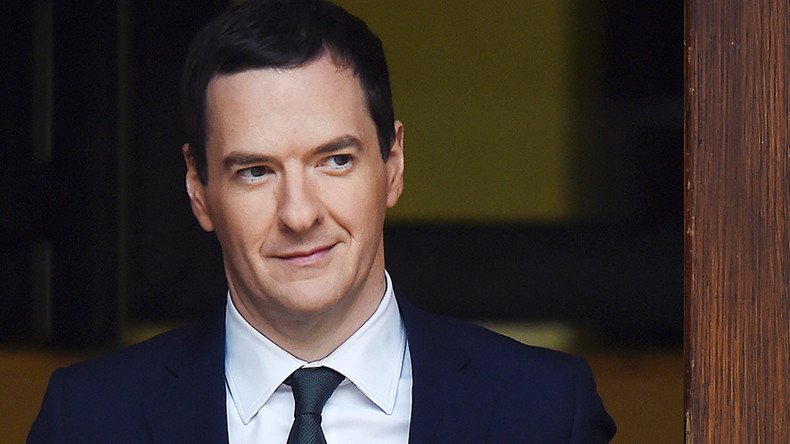 Well, that's embarrassing. Chancellor George Osborne said university tuition fees were a "tax on learning" and "very unfair" in a letter he wrote 13 years ago – but that didn't stop him from tripling fees after taking office in 2010.
The letter, sent by Osborne when he was a Tory whip, criticised the then-Labour government's plan to triple fees to £3,000 (about US$4,350), and pledged to scrap fees totally.
"To my mind, this is a tax on learning and is very unfair," he wrote.
"There is a lot of evidence that it is this fear of going into debt that puts most people from poorer backgrounds off going to university.
"I thought you would be interested to know that the Conservatives have just announced that we will scrap tuition fees altogether when we are next in government."
How he must regret making that pledge all those years ago.
When the Tories came to power in coalition with the Liberal Democrats in 2010, one of Osborne's first acts was to triple tuition fees from £3,000 per year to £9,000 per year.
The chancellor's embarrassing letter has re-emerged a day after a new government white paper suggested universities that meet certain 'high standards' will soon be allowed to raise fees yet again in line with inflation.
Violinist Rosy Williams posted the letter on Facebook on Tuesday afternoon after finding it in storage.
"Rooted through a box of old letters last night and discovered this brief exchange … with a young, up and coming MP by the name of George Osborne.
"So glad he made sure our 'voices were heard in parliament.'"
Labour's shadow business secretary, Angela Eagle, told the Mirror: "This letter exposes George Osborne's rank hypocrisy. He called the tuition fees a 'tax on learning.'
"Then, when he was Chancellor, he trebled them. He warned of the fear of debt putting young people off, but on his watch, students are leaving university owing tens of thousands of pounds."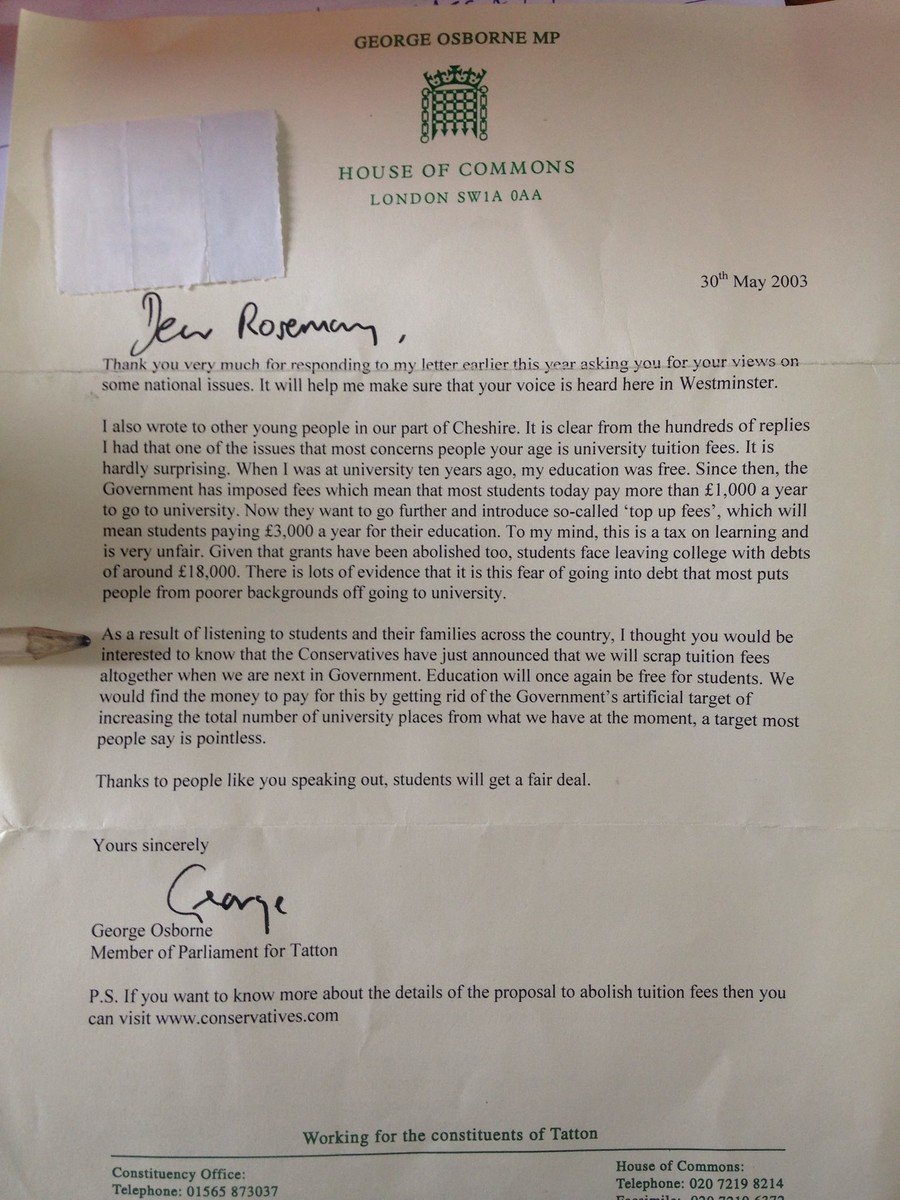 You can share this story on social media: