EU's Tusk brands Boris Johnson's Hitler comparison 'dangerous & absurd'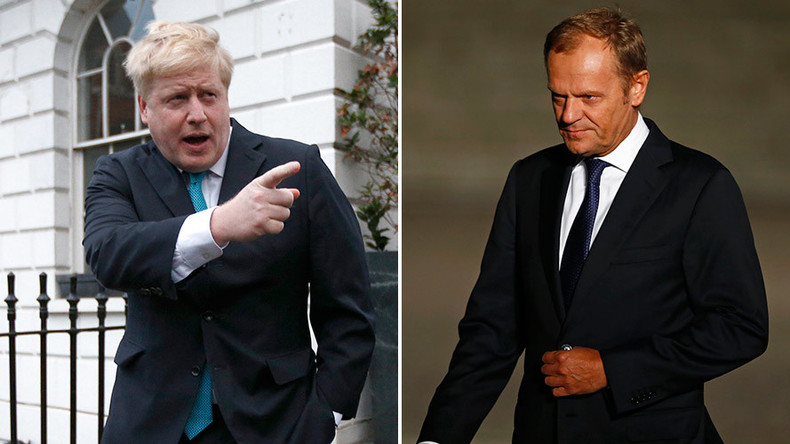 Ex-London Mayor Boris Johnson's "dangerous" comparison between the European Union's aims and Adolf Hitler's imperial ambitions has been criticized as "crossing the boundaries" by European Council President Donald Tusk.
Johnson said over the weekend that the 28-nation bloc is moving to the creation of a superstate that mirrors attempts by Hitler to dominate the European continent – claims that Tusk labeled "absurd."
EU remains most effective firewall against conflicts in Europe. Alternative is political chaos, national egoism & anti-democratic tendencies

— Donald Tusk (@eucopresident) May 17, 2016
Tusk says the EU has stayed on the sidelines of the British referendum campaign, but when he heard the bloc was being likened to projects of the Nazi dictator, he said he could "not remain silent."
"Such absurd arguments should be completely ignored if they hadn't been formulated by one of the most influential politicians of the ruling party," Tusk said.
Read more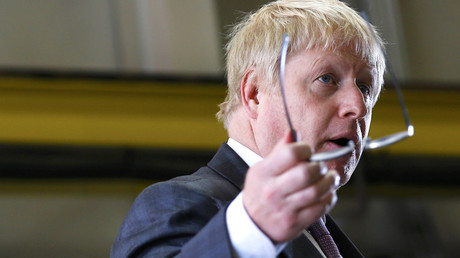 "Boris Johnson crossed the boundaries of a rational discourse, demonstrating political amnesia. In some sense, he illustrated a state of mind and emotions of many Europeans, not only from the UK.
"In no way, however, can this be an excuse for this dangerous blackout."
Johnson has defended his comments, saying over the last few thousand years there have been all sorts of attempts in Europe to recreate the dream of the Roman Empire, often by force.
"The EU is different – it's tried to do it in a more bureaucratic way," Johnson said.
"This discussion is bedevilled by all sorts of artificial media twit-storms or hysteria of one kind or another. There's a very good argument against the lack of democracy in the EU.
"Over the last 2,000 years, people have made repeated attempts to unify Europe by force. The EU is a very different project but it is profoundly anti-democratic."
The Remain campaign, which is calling for the UK to stay in the EU, described Johnson's comments as a desperate effort to take the focus off of the economic impact that such a rupture would create, and shift it to the more populist theme of sovereignty issues.
Britain holds its in-or-out EU referendum vote on June 23.