1,000s of children at risk of 'indoctrination' in illegal schools, Ofsted warns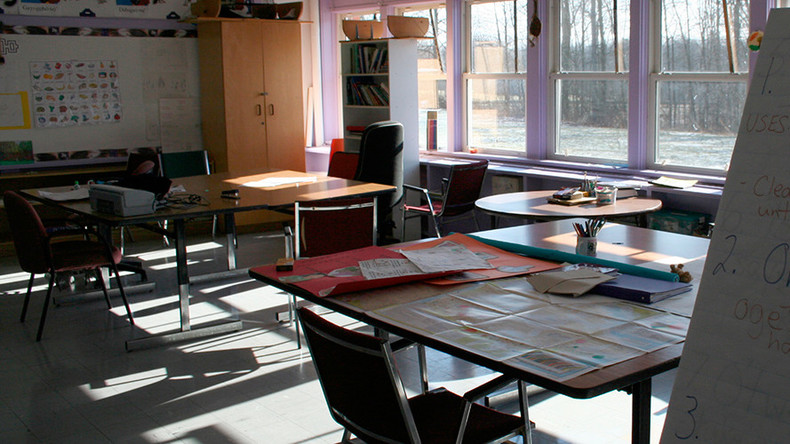 Thousands of children across the UK may be at risk of indoctrination in a growing number of 'illegal schools' an investigation by the UK schools watchdog Ofsted has revealed.
Ofsted inspectors have identified 100 suspected unregistered schools across the UK since January when a taskforce was set up to investigate the problem. Last month, the education watchdog issued warnings to schools in cities including London, Birmingham and Luton, where 350 children were found on the premises.
Read more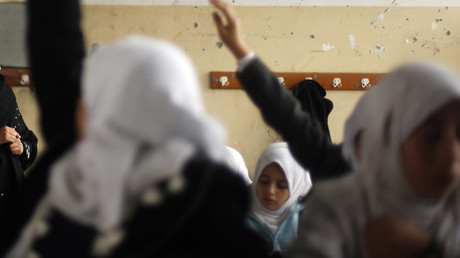 Ofsted chief inspector Sir Michael Wilshaw warned this number is likely to be just "a small proportion of the illegal schools operating across the country" and that new suspected cases were being reported every week.
In a letter to Education Secretary Nicky Morgan, Wilshaw said inspectors are "deeply alarmed" by what they have found.
"The evidence they have gathered so far during this short period firmly reinforces my belief that there are many more children hidden away from the view of the authorities in unregistered schools across the country than previously thought," he said.
Wilshaw warned that children enrolled at unregistered schools, which operate outside of the supervision of the Department of Education, local authority or routine Ofsted inspection, run the risk of exposure to extremism and radicalization.
"I therefore remain extremely concerned about the number of children and young people attending these schools who may be at significant risk of harm and indoctrination," he wrote.
The inspections also uncovered serious fire hazards such as obstructed exists and unsafe and unhygienic conditions, including one case where chemicals were left in an unlocked cupboard in the student lunchroom.
READ MORE: Schools ordered to spy on students' internet use, 'protect them from radicalization'
Urging both the government and local authorities to take "swift and decisive action against those who are operating illegal schools and thereby putting children at risk of harm," Wilshaw noted the importance of coordinating efforts and intelligence sharing.
A spokesperson for the Department for Education said the government is taking steps protect children's wellbeing.

"Nothing is more important than keeping children safe, and councils have clear powers to take action where there are concerns regarding a child's wellbeing," the spokesperson said.

"We have given new resources to Ofsted to investigate unregistered schools, and to prepare case files for prosecution by the CPS."