RAF fighter jets escort 3 Russian planes over Baltics – UK military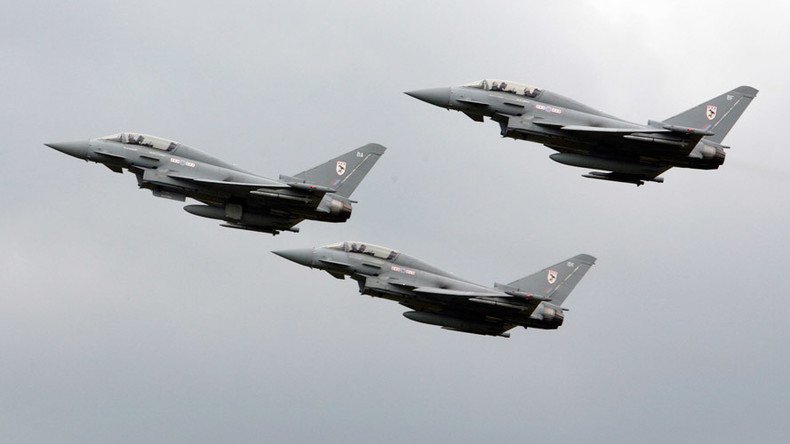 British Typhoon fighter jets intercepted three Russian transport military aircraft, which were approaching the territory of the Baltic States, the UK Defense Ministry has claimed. Russia has repeatedly stressed its flights are in accordance with international norms.
The British fighter jets, took off from the Amari air base in Estonia, to intercept the planes identified by the UK military as an AN-26 Curl, an AN-12 Cub and an IL-76 Candid, the ministry said on Thursday.
The statement said that the alleged Russian planes were unresponsive and did not transmit the recognized identification code.
The exact date of the incident was not publicized, but the ministry stressed that it had been the "first intercept of a Russian aircraft" during the Royal Air Force's current rotation in Estonia, which began on April 28.
Earlier, Russian Defense Ministry spokesman, Maj. Gen. Igor Konashenkov, stressed that all flights over the Baltic Sea by Russian planes are carried out in accordance within international norms of airspace use over neutral waters and never violate state borders.
You can share this story on social media: