#RunningManChallenge: London police post quick-footed response to cop dance craze (VIDEO)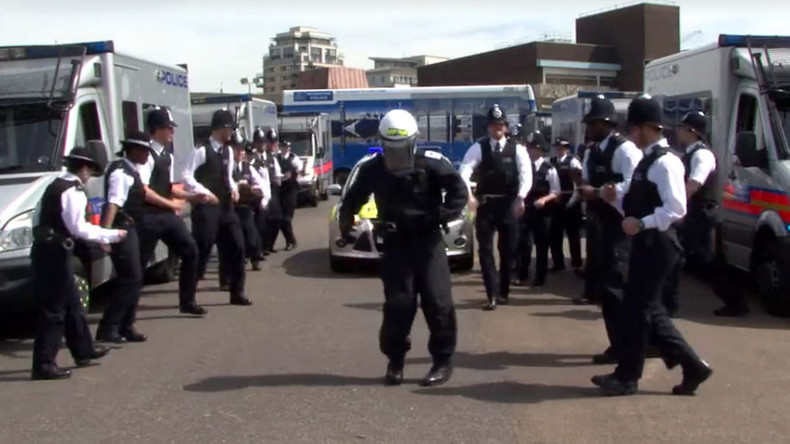 The Metropolitan Police are the latest to throw their hats into the dance-off ring in response to challenge posted by Scottish cops.
The team accepted the Scotland Police challenge and pulled out all the stops in an attempt to out-do the crew that started the international dance battle - the New Zealand Police.
For backup, Met officer trainees enlisted their fleet of flashing police vehicles to add some pizazz to the performance.
The viral dance craze spread into the police force when New Zealand officers, as a recruitment drive attempt, posted a video of their efforts to Facebook - and challenged neighboring Australian officers to do the same.
The NZ officers' fancy footwork video has been viewed almost 9 million times, with over 90,000 shares, sparking a worldwide "running man" challenge - based on the dance move made famous by Janet Jackson in the 1980s - among police forces.
The craze has reached international proportions, with officers from Australia, the US and Scotland rising to the challenge by showing off their moves.
The only question is: who will be next to step up to the plate?
READ MORE: 1st Soviet break-dancers from '80s hit the floor again (VIDEO)