'Don't expect a vote on sending troops to Libya,' Foreign Office minister tells MPs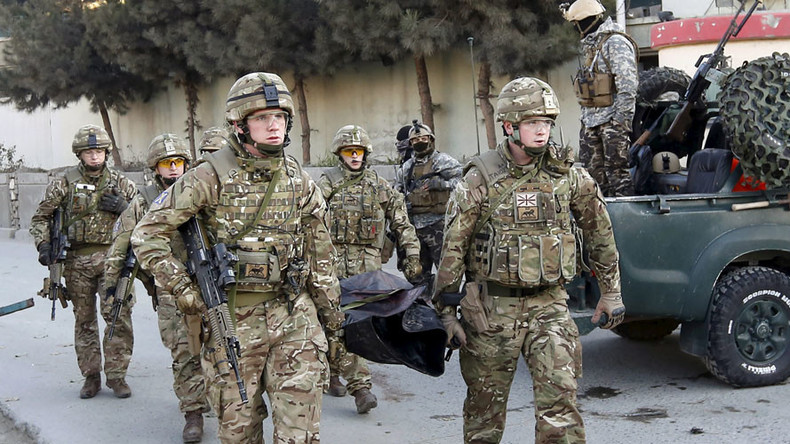 Plans to deploy 1,000 British troops to Libya without parliamentary approval are well underway, the Foreign Office admits. A third of the force will train local militias to fight jihadists while the bulk maintain security, it has emerged.
The revelations came as Islamic State (IS, formerly ISIS/ISIL) militants detonated a car bomb in Libya's third city of Misrata on Friday, killing two policemen.
Local TV reports suggest the city's militia commanders have rushed fighters to a key crossroads overrun by IS.
In this context of surging violence, the UK's Middle East Minister Tobias Ellwood appeared to confirm a military mission is being prepared.
Of the 1,000 UK troops Britain is likely to commit to the North African state, around 250 will perform training roles, he said. The bulk will maintain security, indicating that although it won't be a combat mission, the military is expecting a fight.
The Libyan operation would require an invitation from the UN-brokered unity government now based in Tripoli. However, the body recently turned down foreign military assistance on the grounds it would undermine its legitimacy and portray it as a puppet authority.
The much-derided operation would form part of an Italian-led force, though its projected role and location within Libya have not yet been clarified.
Ellwood also said no Commons vote would be required given it would be a training mission rather than combat.
"It is training and mentoring. It is not an operational initiative so there is no requirement for a vote in parliament. Please do not expect one on the issue," he argued.
The fraught security situation and the recent death of a US Navy SEAL in northern Iraq have thrown into stark relief the speed with which training missions can escalate.
Charlie Keating was mentoring Kurdish militia troops north of the IS-held city of Mosul when he was fatally shot on Tuesday, suggesting that military advisers can rapidly become caught up in hostile action when training is conducted in a war zone.
UK special forces were revealed to be secretly operating in Libya in a similar role after comments by the King of Jordan – whose troops were also in the country – were leaked to the press in April.
liam tyler