Inaction on Afghan interpreters is 'inexplicable, inhumane & shameful' – Lords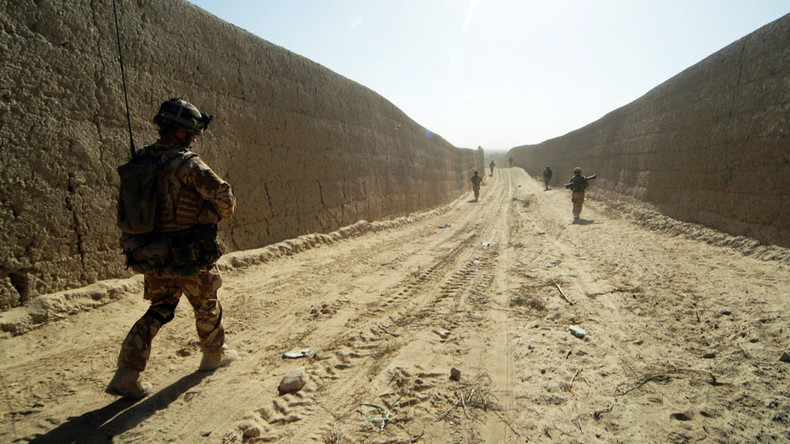 Peers have rounded on a Tory defense minister over the government's unwillingness to resettle Afghan interpreters despite Taliban death threats and the suicide of a 'terp' who was denied asylum.
Fierce exchanges in the House of Lords on Thursday saw frontbench peer and Tory Defence Minister Earl Howe attacked over the government's refusal to shelter the at-risk translators despite their service with UK forces.
The row hinges on an arbitrary decision to only relocate interpreters who served before a December 2012 cut-off date. This is despite attacks on the men by the Taliban, who consider them collaborators and "infidel spies."
Paddy Ashdown, a Liberal Democrat peer and former marine, said there is "nothing" to prevent the UK allowing the men in and said it is wrong to leave them "languishing in despair."
"There are two Afghan interpreters waiting for a decision in the UK and a further 10 languishing in despair in Calais, one of whom was seriously injured in an IED explosion," he said.
Ashdown said Britain must provide "a refuge for men who risked their lives to stand beside our troops in service of the Crown" and warned that many would see the policy as "inexplicable, inhumane and a matter of shame for us all."
Lord Fowler, a fellow Tory and former cabinet minister, also rounded on Howe.
"Surely the time has come for us to recognize we owe a debt of honor to those who helped this country at great danger to themselves," he argued.
The row comes only days after 29-year-old former interpreter Nangyalai Dawoodzai committed suicide after hearing he may be deported from the UK to Italy, and from there potentially back to Afghanistan.
Another interpreter told the Telegraph that Dawoodzai "said his life was at risk and no one cared... he believed that Britain would help him because he had helped them. Now he has killed himself – it is so desperate."