Pedophile friends of serial killers Fred & Rose West targeted in possible murder inquiry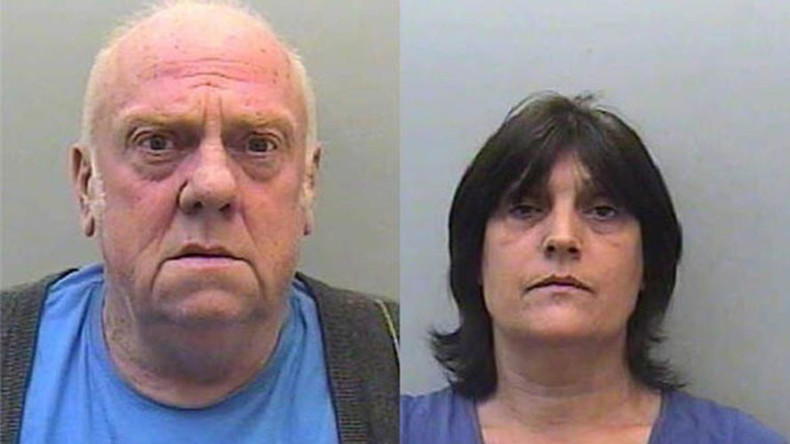 Police are digging up a garden at the former home of a jailed pedophile couple who were once friends with notorious child killers Fred and Rose West.
Excavation work at the property began Wednesday morning after police received new information, but did not reveal the nature of the inquiry. The work is expected to take four days to complete.
Last year, the property's former occupants, David and Pauline Williams, were convicted of a string of horrific sexual crimes against children. David Williams, 57, was sentenced to life in prison after being found guilty of 10 counts of rape, 13 counts of indecent assault, and two counts of gross indecency with a child. His wife Pauline, 52, was sentenced to 12 years in prison after being convicted of two rapes and five indecent assaults.
The crimes were committed between 1991 and 2004 when David and Pauline Williams lived in Gloucester and Exeter.
An investigation into the Williams couple was opened in 2013 when a woman revealed to a mental health professional that David Williams had sexually abused her when she was 15. A number of other victims then came forward detailing their horrific stories of abuse at the hands of the couple.
Speaking at the time of their sentencing, Detective Constable Debbie Dow said: "David and Pauline Williams carried out a string of sickening and callous sexual attacks on children and teenagers without remorse over a 15-year period.
"These victims, both men and woman, had their childhoods stolen by David and Pauline Williams and all have suffered difficulties throughout their adulthood following this abuse as they struggled to live normal lives."
During the Williams' trial, the couple boasted of their friendship with the infamous serial killers Fred and Rose West. Throughout the 1980s and 90s, the Wests reportedly drank at the Prince Albert, a Gloucester pub run by David Williams.
The Wests tortured, raped and murdered at least 10 young women and girls in the 1970s and 80s.
Fred West was charged with 12 murders, but committed suicide in 1995 at a Birmingham jail before his trial. Rose West was convicted of 10 murders in November 1995 and is still serving her sentence.