Kurds shedding blood for 'risk-averse' Britain in war by proxy – scholar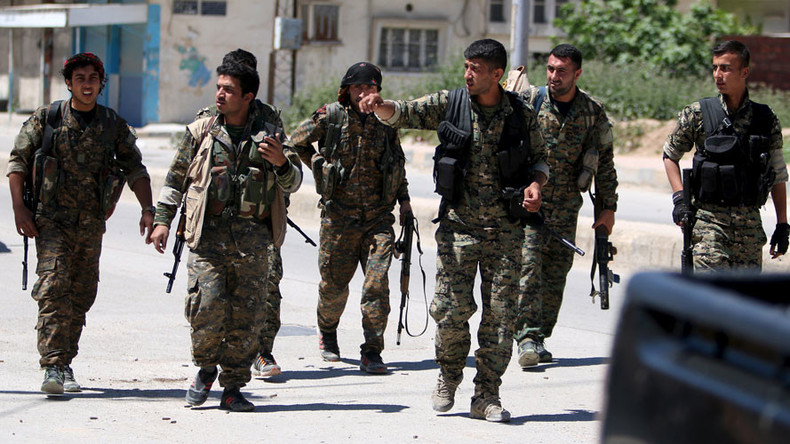 Britain is using "biddable" Kurdish fighters to avoid losing UK troops in another "unpalatable" war, a former soldier turned academic claims.
Rob Thornton served nine years in the British infantry before becoming a lecturer in insurgency and modern warfare at Kings College, London.
In an article for Sustainable Security, he argued British military authorities are using the Kurds to avoid more unpopular Afghanistan-style troop deaths, but said the decision was a fraught one.
He warned that "risk-averse Western governments have begun to look to others to do the shedding of blood in their 'wars of choice.'"
He said the "risky boots-on-the-ground role" once carried out by NATO forces is now "politically unpalatable."
To the West, "proxies appear to be the answer," he said.
However, Thornton warned the UK is misunderstanding the complex nature of Kurdish politics.
While the Kurds had been framed as both "biddable" and marketable to the West because of their natural opposition to Islamic State (IS, formerly ISIS/ISIL), the notion of the UK working with them on the basis of a "common enemy is tempered by the fact that the Kurds, of whatever ilk, tend to have more than just one enemy," he said.
Thornton warned that the various different types of Kurds – Syrian, Iraqi, communist, conservative, Shia, Sunni – regularly clashed.
He pointed out that some Turkey-aligned conservative Kurds had even tried to hinder supplies headed for Syrian Kurds from the PYD – a communist militia group.
"A fractiousness has historically long been evident between the various clans, tribes and families that make up this nation," Thornton said, adding that the volatile nature of Kurdish politics was "not a good basis for the role of reliable proxy."