Saudi Arabia bankrolled visits for British MPs while dropping bombs on Yemen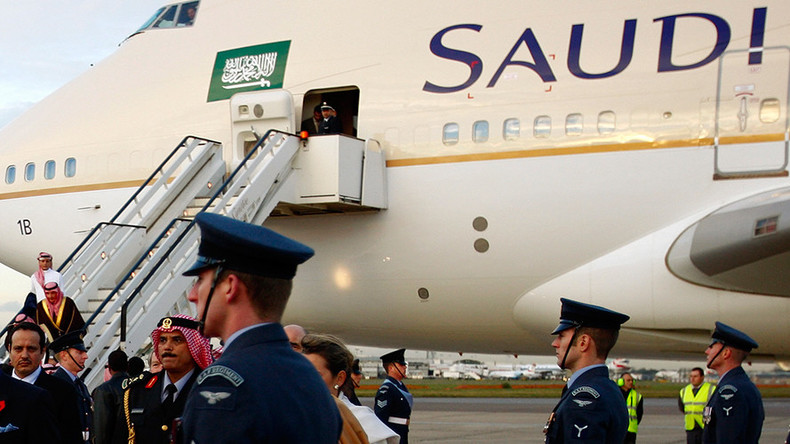 Saudi Arabia has paid for 11 Conservative MPs to visit the oil-rich kingdom on 'parliamentary fact-finding' missions in the last several months, while continuing to wage its deadly airstrike campaign against Yemen, it has emerged.
According to the latest version of parliament's register of interests, 11 MPs have declared "parliamentary fact-finding" visits paid for by the Saudi Arabian Ministry of Foreign Affairs, the Independent reports.
The MPs visited in two groups, the first in mid-February and the second in early April. Each trip, which included hotels and flights, cost between £1,500 and £3,700 (about US$2,150-5,320), according to the MPs' register of interests, where parliamentarians are required to report any gifts or donations.
Among the MPs who reported the April trip were Edward Argar, Sir Alan Duncan, Sir Edward Garnier, David Jones, Kwasi Kwarteng and Helen Whately.
Rehman Chisti, David Mackintosh, Mark Pawsey, Royston Smith and Martin Vickers visited the kingdom in February.
The visits come amid rising international pressure on the UK to suspend arms sales to Saudi Arabia, whose bombing campaign in Yemen has killed 6,400 and displaced hundreds of thousands more.
In March a leaked report by a UN panel condemned "widespread and systematic" violence against civilians by Riyadh.
The UN secretary-general, Save the Children, Amnesty International, Human Rights Watch, and the British Labour Party have all called on the UK government to halt its arms sales to the Gulf kingdom.
Yet figures compiled by the Campaign Against the Arms Trade (CAAT) earlier this week show that since Riyadh began its bombing campaign last March, the British government approved 122 military licenses for weapons and military hardware worth nearly £3 billion.
Even the Home Office and the Foreign Office appear to be at odds about Riyadh's conduct in Yemen.
READ MORE: UK Home Office thinks Saudi committing war crimes in Yemen, Foreign Office doesn't!
The Home Office issued guidance last week to asylum decision-makers advising that "indiscriminate violence" in the country is likely in breach of the European Convention on Human Rights.
Meanwhile the Foreign Office in a memorandum issued to the select committee on arms exports licenses maintained that Saudi Arabia is acting within international law.