Gunboat diplomacy: UK is sending more soldiers to its embassies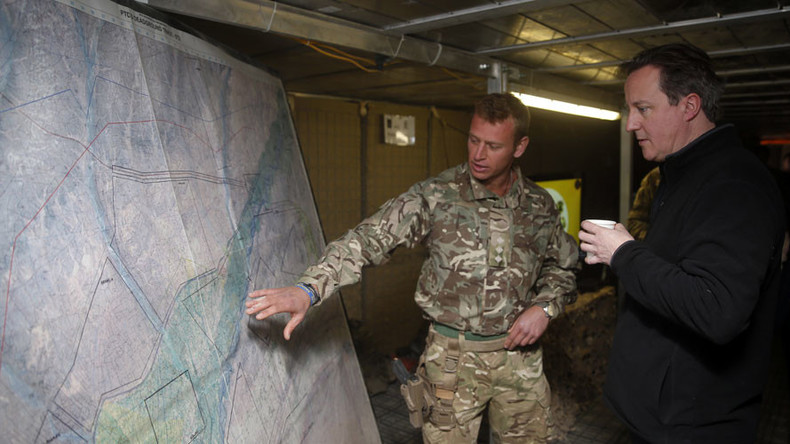 Britain is militarizing embassies and pouring money into its Defence Attaché (DA) network, despite recent controversies including personnel "going native" in Yemen and being arrested photographing military equipment in Russia.
A Defence Attaché is generally a military officer of middle or high rank attached to an embassy or diplomatic outpost.
The role is described as an advisory one, but recent incidents have been beset by controversy with personnel appearing to take a much more active – and in one case, rather eccentric – role in UK military activity than normally expected.
While taking defense questions in the Commons on Monday, Ministry of Defence (MoD) minister Julian Brazier said Britain's growing defense budget had allowed it to "expand our defense attaché network, including new posts in Finland, Albania and Senegal."
He said there would be increased DA cover in Gambia, Mali and Niger, as well as deputy DA posts in Qatar, Latvia, Afghanistan, Lithuania and Georgia.
All the countries involved are in areas where the UK has a particular interest – the Baltic States are close to the Russian sphere of influence, while the African nations have sizeable Muslim populations and varying degrees of strategic interest and jihadist threat.
Qatar is a close regional ally and arms customer, and Afghanistan – where the Taliban has reclaimed much of the territory recently fought over by British troops – is of ongoing interest.
Brazier said the expanded network would increase the UK's "reach and influence" – a key aim for defense under revised strategic plans.
The minister said Britain is not "just expanding the number but also their career path and expertise," adding that the DA training course at the military's defense college in Shrivenham, Wiltshire, is being expanded with attaché work being streamlined into a full career path.
Two notable incidents in recent times may shed light on the role of DA staff in projecting UK influence.
On April 7, a journalist for Vice News covering UK Special Forces operations in Yemen reported that the British military representative had gone "totally native" to win over the locals.
"The defense attaché of the British embassy was much more active than the American. He was meeting with everybody," Khalid Ahmed al-Radhi, a contractor working with US forces, told Vice.
A former colleague described the Flashman-esque attaché as going "totally native. He was chewing khat [a stimulant plant] three or four days a week. But the Yemenis loved him for it."
On March 16, the UK DA to Moscow Carl Scott and his naval assistant Ryan Coatalen-Hodgson were caught photographing aircraft at a military base near Mozdok.
The UK Foreign Office told the BBC at the time: "It is routine for defense attaches to travel around their host countries in the course of their diplomatic duties. This is no different in Russia."