Britain's Baroness Warsi says Muslims more progressive than Tories, ISIS calls for her murder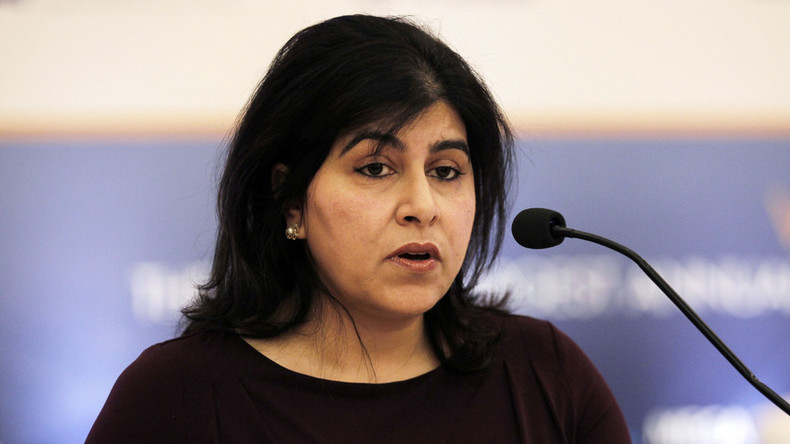 British Muslims are more progressive on gay rights than the Tories and the Church, Conservative peer Sayeeda Warsi has said. Her defense of the community comes as a jihadist magazine called for her murder as an "apostate."
Warsi was criticizing former equalities tsar Trevor Phillips, who recently claimed Muslims "do not accept the values and behaviors that make Britain what it is."
She accused Phillips of "pandering to populist prejudice" and said that given its short history in Britain, the Muslim community had "moved faster than my party, which has been around much longer, or the Church."
She said many religious communities in the UK, including Christians and Jews, have issues with social conservatism, but argued the fact that some Muslims are conservative does not constitute a "reason to say that Muslims are so different they have to be treated in a completely different way."
She rejected Phillips' claim that UK Muslims are becoming a "nation within a nation."
"You are effectively saying they are so different to any group that has gone before, we are going to have to treat them in a totally different way," she said.
"That is just not right or helpful."
Ironically, Warsi's defense of the moderate Muslim community comes as the English language magazine of Islamic State (IS, formerly ISIS/ISIL) 'Dabiq' called for her murder.
On Wednesday, Warsi was branded a "politically active apostate" along with Tory Business Secretary Sajid Javid.
High-profile Muslims in the United States – including presidential candidate Hillary Clinton's aide Huma Abedin – also come under attack in the article.
If figures such as Warsi and Javid "are caught before they repent, then there is no amnesty for them and theirs shall be a painful — and fatal — punishment," the article adds.