Reluctant Europhile: Corbyn makes socialist case for Europe, but does he privately want out?
Published time: 14 Apr, 2016 10:29
Edited time: 14 Apr, 2016 12:02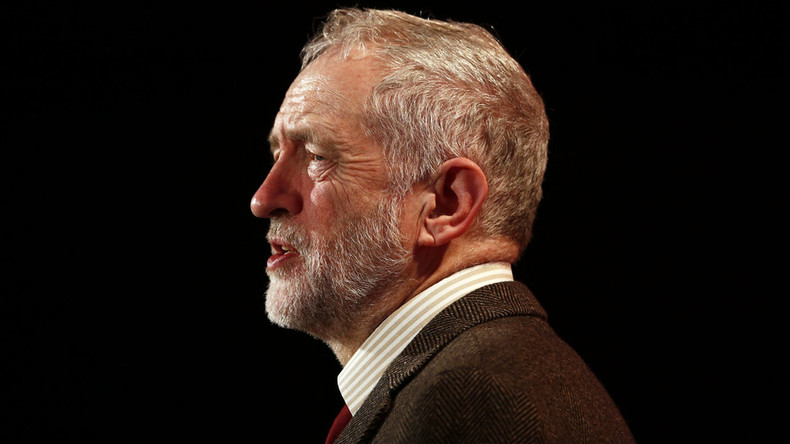 Labour leader Jeremy Corbyn, historically a staunch critic of the EU, is now telling supporters that remaining in the trading bloc is the most viable way to "protect social and human rights, tackle climate change and clamp down on tax dodgers."
Despite campaigning against membership in the European Economic Community (EEC) in the 1975 referendum and voting against the Maastricht and Lisbon treaties, the socialist Labour leader is arguing for "warts and all" membership in the EU ahead of the June referendum.
"Labour is convinced that a vote to remain is in the best interests of the people of this country," Corbyn said in his first major speech about the referendum on Thursday.
"You cannot build a better world unless you engage with the world, build allies and deliver change. The EU, warts and all, has proved itself to be a crucial international framework to do that."
"Corbyn backs EU membership". Given 40% of voters didn't know where he stood, that basic act is significant.

— George Eaton (@georgeeaton) April 14, 2016
As recently as September 2015 Corbyn suggested he had not yet ruled out voting to leave the EU. But, in recent months, the Labour leader has vocally supported the party's official position that Britain remain in the 28-member bloc.
Speaking at Senate House in central London, Corbyn stressed that while he remains "critical of the EU," changes to the bloc should be implemented from the inside.
Corbyn not pressed on why he said he was undecided on EU membership during leadership contest: tactic or genuine?

— George Eaton (@georgeeaton) April 14, 2016
"Over the years I have continued to be critical of many decisions taken by the EU and I remain critical of its shortcomings," he said.
"Europe needs to change. But that change can only come from working with our allies in the EU. It's perfectly possible to be critical and still be convinced we need to remain a member."
Distancing himself from Prime Minister David Cameron's own avid 'Remain' campaign, Corbyn said it is the Conservatives, not the EU, who are responsible for many of Britain's problems, including the collapse of the British steel industry and a failure to tackle tax avoidance.
"It is sometimes easier to blame the EU … or worse to blame foreigners … than to face up to our own problems … at the head of which right now is a Conservative government that is failing the people of Britain."
In an interview with the BBC, Hilary Benn, the shadow foreign secretary who voted with Corbyn against EEC membership in 1975, defended Corbyn's apparent change of heart, noting that many in the Labour Party had been on a "journey."
"The truth is we have been on a journey and that journey has included Jeremy. Listen to the speech … It comes across really clearly why he believes that the best thing for us to do, the best thing for the British people is to remain in the EU precisely because it gives us the best hope we have of dealing with the great challenges that we have got."