'Convert or die': Leaflets telling Muslims to attack Ahmadi followers found in London mosque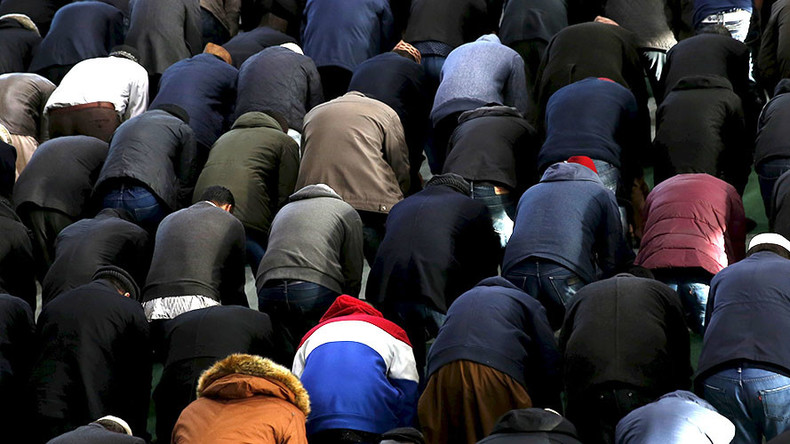 Leaflets calling for the conversion or death of members of the Ahmadi Muslim sect have been found in South London's Stockwell Green mosque, it has emerged.
Ahmadi followers are a sect of Islam that some Muslims claim subscribe a corruption of the faith.
The news comes after Ahmadi shopkeeper Asad Shah was killed in Glasgow in March, apparently because of religious prejudice.
A 32-year-old man named Tanveer Ahmed has been accused of his murder. Ahmed claims he carried out the killing because Shah disrespected Islam. Shah had posted a message on Facebook wishing people a happy Easter.
The leaflets were produced by the Pakistan-based Khatme Nabuwwat group, which claims on its website that the mosque serves as an overseas office.
"Khatme Nabuwwat is a one-issue outfit and that one issue is anti-Ahmadi sentiment," Dr. James Caron from London's School of Oriental and African Studies said on Sunday.
"However, anti-Ahmadi sentiment is much larger than the Khatme Nabuwwat movement," he added.
A trustee from the Stockwell Green mosque had claimed the leaflets were planted with "malicious intent."
"We are very angry and furious about that. We do not have any linkage with this organization that is promoting hate," Toaha Qureshi told the BBC on Sunday.
Lutfur Rehman is one of 25,000 Ahmadis living in the UK. He has escaped attempts on his life in Pakistan because of his faith.
He told the BBC "hate is spreading in the UK."
"There have been leaflets distributed in shops, certain hotels have openly announced they will not serve Ahmadis, different clerics inciting in their Friday sermons against Ahmadis," he said.
The most recent census indicated there are 2.7 million Muslims in Britain, of whom Ahmadis are a tiny proportion.
It remains unclear who found the leaflets.
You can share this story on social media: