Man charged with murder of Muslim shopkeeper in Glasgow says victim 'disrespected' Islam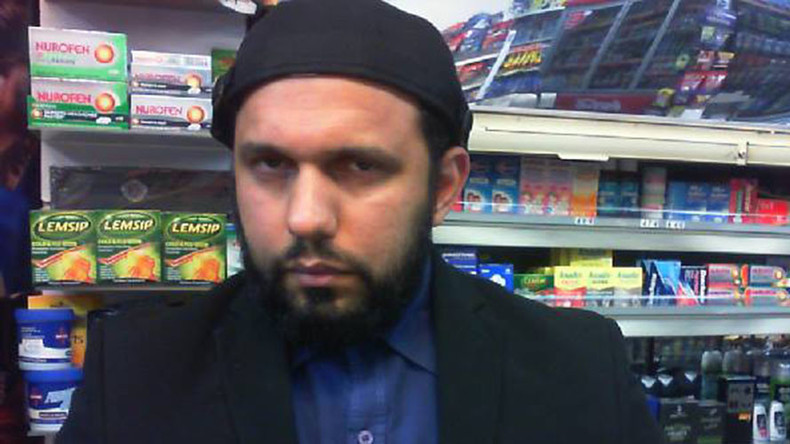 The man charged with the murder of Scottish Muslim shopkeeper Asad Shah has issued a statement saying he killed Shah because he "disrespected" Islam by claiming to be a prophet.
Shah was violently stabbed to death in Glasgow in front of eyewitnesses two weeks ago, just hours after he wrote a heartfelt Easter message of peace and tolerance to Christians.
READ MORE: Muslim shopkeeper who wrote loving Easter posts stabbed to death in 'religiously prejudiced' attack

Police confirmed during the investigation that the attack was "religiously prejudiced" and both men were Muslim.
Tanveer Ahmed, 32, who travelled 200 miles (320 kilometers) from Bradford, England to carry out the attack, was charged with Shah's murder during a private court appearance last week where he entered no plea.
Ahmed made a second court appearance Wednesday and issued a statement through his lawyer, John Rafferty.
He claimed that the murder had nothing to do with Christianity or religious beliefs and was motivated by what he claimed was Shah's disrespect of the Prophet Muhammad.
"This all happened for one reason and no other issues and no other intentions," his statement read.
"It is mentioned in the Quran that there is no doubt in this book no one has the right to disrespect the sayings of the Prophet Muhammad peace be upon him and no one has the right to disrespect the Prophet of Islam Muhammad Peace be upon him."
"If I had not done this others would and there would have been more killing and violence in the world," his statement continued, STV reports.
Ahmed has been remanded in custody and is expected to appear at the High Court at a later date.
A silent vigil, attended by hundreds including First Minister Nicola Sturgeon, was held outside Shah's shop after his death, and a GoFundMe page set up to help cover Shah's funeral costs has raised over £111,000.
READ MORE: Fundraising drive for murdered Scottish Muslim shopkeeper hits £100,000