Muslim shopkeeper who wrote loving Easter posts stabbed to death in 'religiously prejudiced' attack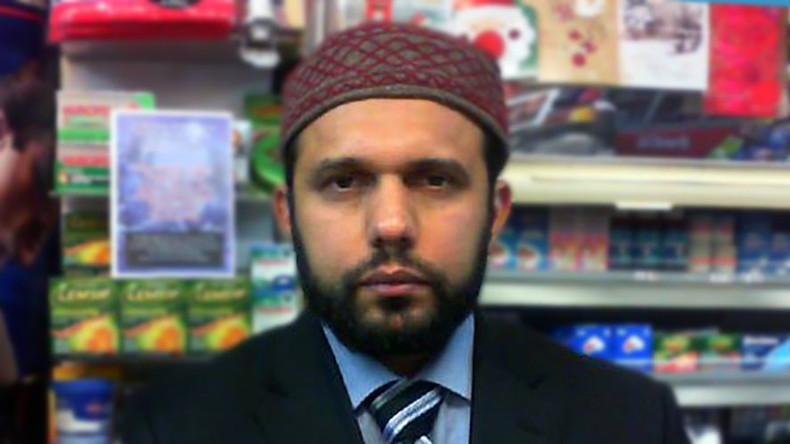 A Scottish-Muslim shopkeeper was violently stabbed to death in Glasgow in front of eyewitnesses. The brutal attack took place hours after he wrote a heartfelt Easter message of peace and tolerance to Christians.
Tributes poured in from the local community in Glasgow and around the world for Asad Shah, who was a popular figure in the city's multicultural south-side.
Scotland's First Minister Nicola Sturgeon attended a vigil to pay tribute to the fun-loving shopkeeper.
A 32-year-old suspect has been arrested in connection with the attack, which took place around 21:00 local time on Thursday. While the suspect's name has not been released, Scottish police have said that both the attacker and victim were Muslim, BBC reported.
"A full investigation is under way to establish the circumstances surrounding the death, which is being treated as religiously prejudiced," Police Scotland said.
An eyewitness reported seeing a man violently stamp on Shah's head outside his shop.
The shopkeeper was taken to Queen Elizabeth University Hospital in Glasgow where he was pronounced dead on arrival
Such a lovely, lovely man. #Shawlands will be a lesser place without your smiles, laughter and handshakes. Rest in peace #AsadShah

— Martin Cassidy (@Martyrocksyeah) March 25, 2016
In his last Facebook post before his death, the victim wrote: "Good Friday and a very Happy Easter, especially to my beloved Christian nation. Let's follow the real footstep of beloved holy Jesus Christ and get the real success in both worlds."
A proud Scotsman, he was a devout Ahmadi Muslim who regularly posted videos from his shop with messages of peace and unity.
An online crowdfunding page has raised $13,500 in support of the victim's family by members of his community. who described the 40-year-old as a "warm and friendly man."
It's weird seeing the name Asad Shah trending after passing his shop every day for so long, my brother always said he was a kind man, RIP

— clo (@GRAVEYXRDSOULS) March 25, 2016
It's a dark day for the Ahmadiyya Muslim community & for people of Scotland who tragically lost a kind man who just wanted peace 💔 #AsadShah

— Captain America❤ (@OmgItsSyy) March 25, 2016