British banknote maker De La Rue distances itself from offshore Panama firm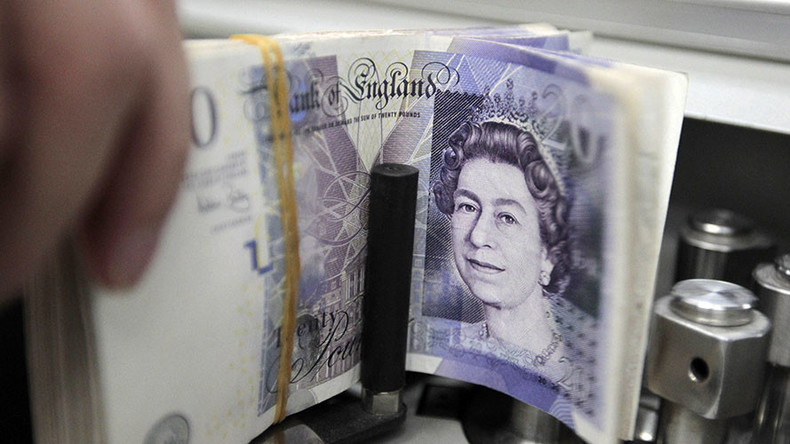 De La Rue, the British banknote printer, has distanced itself from allegations linked to the Panama Papers, suggesting the firm contracted an Indian middleman to help win lucrative tenders in return for secret payments and a huge commission.
De La Rue reportedly used a Panamanian company called Aphra Consultants to pay New Delhi-based Somendra Khosla an astounding 15 percent commission on any business he generated.
The company also reportedly authorized a one-off £500,000 (US$712,000) payment to Khosla to cover "significant costs incurred since the last banknote paper tender."
Khosla reportedly worked with De La Rue from 2002 to 2010, when the UK passed the Bribery Act imposing stricter guidelines on the use of intermediaries abroad, helping the firm secure major contracts with the Reserve Bank of India, the Indian Express reports.
The company's current management denies having any knowledge of the secretive dealings involving the New Delhi intermediary.
"A 15 percent commission would absolutely not be payable today. De La Rue insists that any agents it has around the world comply with local tax laws," a company spokesperson told the Sunday Times.
De La Rue told the Indian Express the company's management has changed twice since the events described in the articles.
"This article [in the Indian Express] refers to events that took place many years ago and the individuals mentioned have long since left the business," the spokesperson said.
"We require our business partners to do the same, including compliance with national and international tax legislation.
"These relationships are reviewed continuously, and failure to meet the required standards will result in immediate termination of the relationship by De La Rue."
The so-called Panama Papers, a massive leak of some 11.5 million files from the secretive Panama law firm Mossack Fonseca, revealed last week how the world's global elite hide their assets and evade taxes.
READ MORE: Panama Papers: Revelations show sheer scale of UK links to off-shore tax havens
Icelanders forced Prime Minister Sigmundur David Gunnlaugsson to resign from office after the Panama Papers revealed his ownership of a secretive offshore company.
Meanwhile in the UK, in an unprecedented move Prime Minister David Cameron released statements on his personal finances after he was accused of profiting from his late father Ian's offshore dealings and failing to pay proper taxes. Ian Cameron was among the hundreds of rich Britons linked to offshore tax havens.