Panama Papers: Revelations show sheer scale of UK links to off-shore tax havens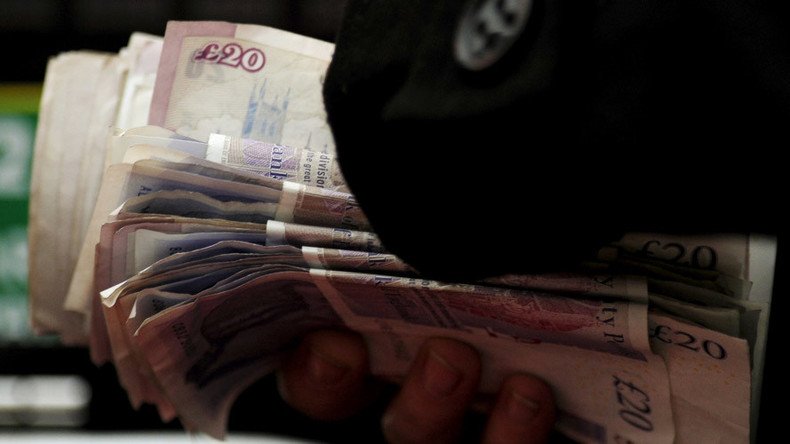 The UK government's pledge to crack down on off-shore tax schemes and money laundering has been laid bare after the majority of firms implicated in a huge leak were shown to be registered in British-administered tax havens.
Dubbed the Panama Papers, the unprecedented release maps how a global elite of one-percenters has hidden assets, dodged sanctions and evaded taxes over the last 40 years.
More than half of the 300,000 firms, believed to have used a single, secretive Panama-based law firm, are registered in British-administered tax havens. Second only to Hong Kong, 1,900 British firms, including banks, law firms, and company incorporators, feature as "intermediaries" between Mossack Fonesca and its clients.
In another startling revelation, the leak shows how the £26 million stolen in the notorious 1983 gold bullion heist at the Brink's-MAT depot near Heathrow may have been channeled through an offshore company set up by Mossack Fonesca.
The leak of more than 11 million confidential documents held by Mossack Fonesca has been under investigation by the International Consortium of Investigative Journalists (ICIJ) for over a year.
The investigation has revealed that six members of the House of Lords, three former Conservative MPs, dozens of donors to UK political parties, as well as David Cameron's late father are among the hundreds of British individuals who hold off-shore assets.
Of the British officials implicated in the leak, only three have so far been named: Baroness and life peer Pamela Sharples, former Conservative Party donor and ADT security billionaire Michael Ashcroft, and former Tory MP for East Hampshire Michael Mates.
The ICIJ revealed that Sharples was named as a shareholder and former director of Bahamas-based Nunswell Investments. A law firm representing Sharples said she became director of Nunswell in 2000, at which time the company was registered in the UK.
The leaks also named MP Michael Mates as being a client of Mossack Fonesca. Mates served in Parliament for over thirty years and was the Northern Ireland minister under former-PM John Major in the early 1990s. He resigned over fallout resulting from his support for disgraced tycoon Asil Nadir.
Mates was found to be chair of Haylandale Limited, a Caribbean property firm created in the Bahamas and registered with Mossack Fonseca. The former MP told Politics Home his shares in the company were not of "any value" and that he took over chairmanship as a favor to a friend.
A spokesperson for Lord Ashcroft denied the pollster had committed any wrongdoing and dismissed any allegations of his connection to Mossack Fonseca as "completely untrue."
Cameron promised and has failed to end tax secrecy and crack down on 'morally unacceptable' offshore schemes, real action is now needed

— John McDonnell MP (@johnmcdonnellMP) April 3, 2016
The Panama papers revelations are extremely serious. HMRC should treat this with utmost priority and urgently launch investigation

— John McDonnell MP (@johnmcdonnellMP) April 3, 2016
Labour Shadow Chancellor John McDonnell tweeted: "The Panama papers' revelations are extremely serious. Cameron promised and has failed to end tax secrecy and crack down on 'morally unacceptable' offshore schemes, real action is now needed."
Though the PM has yet to address the leak directly, Foreign Secretary Philip Hammond has said the issues laid bare by the revelations will take center stage at Cameron's global anti-corruption summit in May.
"It's always interesting when information like this leaks because it reminds people who are up to no good, how fragile and how vulnerable they make themselves by indulging in this kind of activity," he told the BBC.
"We've got an anti-corruption summit here in May. This is a key agenda for the prime minister."
Mossack Fonseca denies all accusations of wrongdoing and says it has operated "beyond reproach" for 40 years.
In an interview with RT's RUPTLY video agency, Ramon Fonseca Mora, co-founder of the firm, refused to assume any responsibility for the offshore company's illegal operations.
"We simply take care of the legal part; we don't participate in the activities of the company. We are not responsible for what the company does," he said, stressing that in some cases the firm wasn't even aware who the owners of the companies in question were, as it sold them to third parties, such as lawyers or banks.
"Those are then their final clients. We only participate in the legal part," added Mora, while noting that any attempt to connect Mossack Fonseka to the illicit activities of its clients would be "deeply unjust," as the firm's employees "clearly have nothing to do with it." He did admit, however, that they "have to be careful" in dealing with "suspicious" companies, as they "are instruments that can be used for misdemeanors."
You can share this story on social media: