Edward Snowden: 'Demand Cameron's resignation over tax dodging'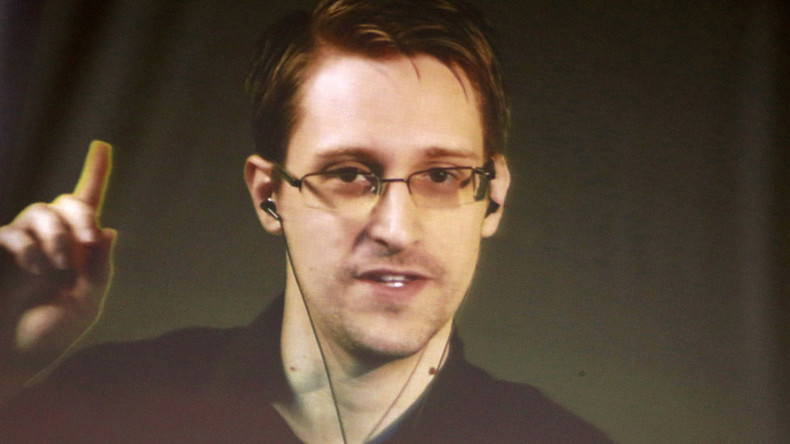 NSA whistleblower Edward Snowden has urged the British people to demand Prime Minister David Cameron's resignation from government after the Tory chief admitted he has benefited from shares in an offshore trust set up by his father.
The former NSA contractor, who is exiled in Moscow, said "the next 24 hours could change Britain."
He called on the British public to emulate their Icelandic counterparts, who forced Sigmundur David Gunnlaugsson to resign from office after the Panama Papers revealed his ownership of a secretive offshore company.
Cameron came clean about his tax affairs on Thursday evening, admitting that between 1997 and 2010 he and his wife, Samantha Cameron, owned shares in his father's Blairmore Investment Trust – a multimillion-pound offshore trust fund.
Cameron said he sold the shares in 2010, four months before becoming PM.
He is under yet more pressure after an unearthed 2013 letter shows he urged the EU to shield offshore trusts from a crackdown.
In a series of tweets, Snowden said it is up to the British public to force Cameron from power.
The whistleblower tweeted support for a protest outside Downing Street planned for Saturday.
Snowden has been highly critical of leaders named in the Panama Papers exposé. On Monday he mocked Cameron when the PM initially insisted his tax affairs are a "private matter."
Cameron admitted he invested money in his father's offshore company during a carefully orchestrated interview with ITV's Robert Peston.
"I didn't want anyone to say you've got other agendas, other interests, all the rest of it," he said.
The PM insisted he paid tax on dividends from his investments. The family's offshore firm was moved to Ireland that year.
"I paid income tax on the dividends. There was a profit on it but it was less than the capital gains tax allowance so I didn't pay capital gains tax. But it was subject to all the UK taxes in all the normal way," Cameron said, assuring that "frankly" he doesn't "have anything to hide."
Iceland's prime minister became the first scalp of the Panama Papers leak when he resigned on Tuesday after documents revealed his wife owned a multi-million pound offshore company in the British Virgin Islands.
Within 24 hours of the news going public some 22,000 people took to the streets in Reykjavik – roughly 10 percent of the island nation's electorate – to demand Gunnlaugsson step down.
You can share this story on social media: