'Greenest government ever' ditches climate change envoy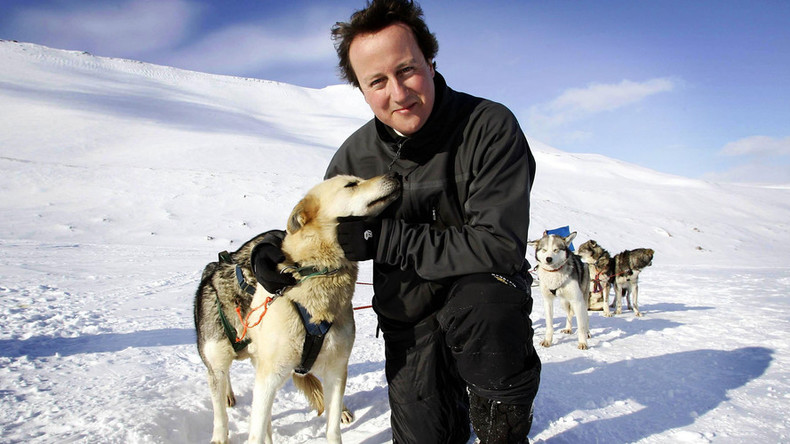 Prime Minister David Cameron once said he wanted his administration to be "the greenest government ever." How hollow those words turned out to be, as the post of climate change envoy joins a raft of eco-friendly policies in the dustbin.
Cameron scrapped the appointment of a new envoy just four months after world leaders reached an agreement to reduce carbon emissions at the Paris COP21 climate summit.
Critics say the PM has given up any pretense he is leading the battle against climate change.
The envoy role was created in the run-up to the Paris conference and was filled by Lord Barker of Battle until he stood down as an MP last year.
In a written answer to Parliament, Cameron said he wouldn't be offering anyone else the job.
"The focus now is on implementation [of the Paris deal]. There are no plans to appoint a new envoy on climate change at this time," the PM said.
Diplomats involved in the Paris deal say the agreement was only the beginning and that governments now have to get on with the task of implementing it.
Labour's Shadow Energy Minister Clive Lewis blasted Cameron for the decision.
"He's giving up even the pretense of leading the battle against climate change by abolishing the post of his personal climate change envoy only 18 months after creating it – a decision that the government didn't even announce, in the hope that no one would notice."
Liberal Democrat climate change spokesperson Lynne Featherstone said: "The role in itself is not the issue for me, but what it represents. It is a clear signal that you care about this issue and that you want someone around the table making the case for our environment and green issues in key government discussions.
"This prime minister has shown that he doesn't want that and has downgraded our response to climate change. It's short-sighted and wrong."
The decision comes just months after the PM sparked outrage among environmentalists for cutting subsidies to Britain's solar power sector while heaping support onto the country's nuclear industry.
Shortly after coming to power in coalition with the Liberal Democrats in 2010, Cameron promised that he would lead the "greenest government ever."
But critics point to a raft of policy reversals since the Tories won their majority last May as evidence of the PM's hypocrisy.
Stephanie Hilborne OBE, chief executive of The Wildlife Trusts, said last June: "This list of recent policy reversals is shocking, and shows disregard for the health and wellbeing of current and future generations, as well as for the environment we all depend on."