British politicians shown as squabbling children in hilarious Green Party broadcast (VIDEO)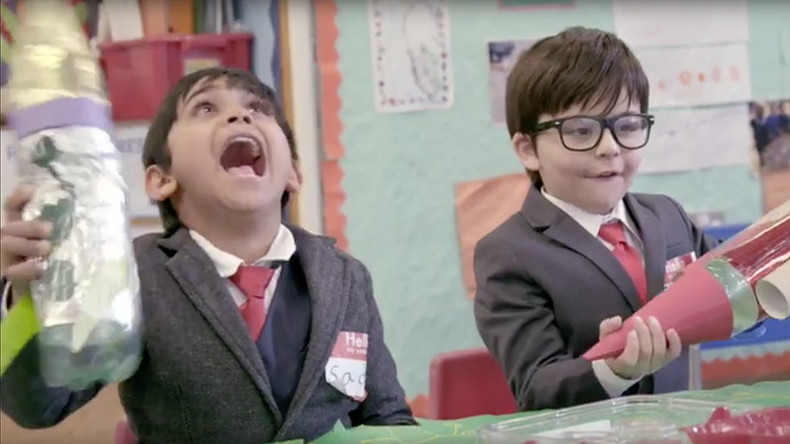 Britain's Green Party has released the party political broadcast to end all party political broadcasts, featuring its Labour, Conservative and Liberal Democrat rivals as squabbling primary school children.
A mini-me Prime Minister David Cameron, Labour Party leader Jeremy Corbyn and London Mayor Boris Johnson feature in the short film, fighting in the House of Commons, or in this case a school, and squabbling with their alter-ego MPs.
Little Bo-Jo takes a spin on a tiny tricycle, claiming he will be the next Tory leader, while a baby George Osborne declares he has a sound "long-term necomonic plan."
In the miniature Labour Party, meanwhile, Corbyn struggles to quell a pint-sized rebellion after discovering a note taunting: "Jerimee wears silly clothes."
"Everybody's saying bad things about me and it has to stop," he protests.
The little Labourites also scrap over Trident nukes, while a mini Theresa May, the home secretary, throws dolls out of the country for not earning enough money – in reference to her controversial immigration reforms.
The clip also includes references to the junior doctors' strike, the London mayoral election and the internal collapse of the Liberal Democrats.
While hilarious (and a little near the knuckle), the Green Party broadcast has a serious message, that it won't get involved in "playground politics."
The video follows a similarly successful party political broadcast, released ahead of the general election in 2015, which featured the main party leaders as a boyband.