Pro-Israel lobby tells Prince Charles not to visit Iran
Published time: 6 Apr, 2016 13:36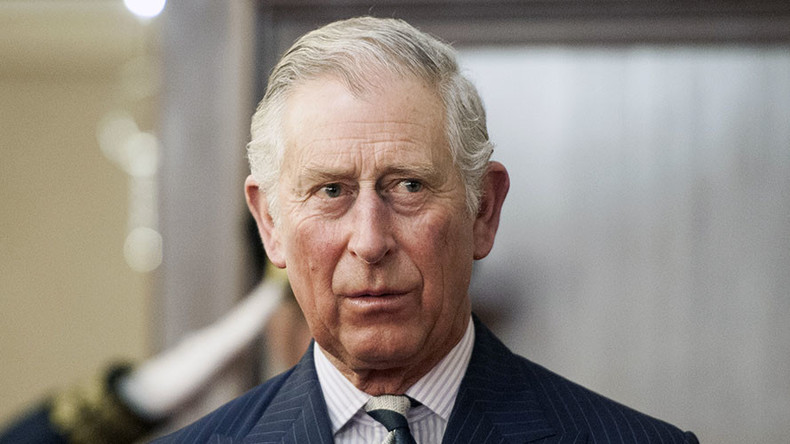 Israel lobby group We Believe in Israel (WBII) is calling on Prince Charles to reconsider an upcoming visit to Iran, which it accuses of anti-Semitism.
The grassroots pro-Israel group started an online petition in response to reports the Prince of Wales is planning to visit Iran in autumn. The trip would be the first official visit of a UK royal to the Islamic Republic in over 40 years.
The Foreign Office and Clarence House are discussing a tour with Tehran, the Sunday Times reported last month.
The visit follows an international deal struck in 2015 after years of talks, which saw Western sanctions against Iran lifted in exchange for it abandoning its nuclear ambitions.
Prince Charles' visit would mark a significant thaw in relations, and could lead to new trade ties.
WBII however has unequivocally called on the Foreign Office and Clarence House to abandon the plans.
"We do not consider it appropriate for a member of the Royal Family to visit Iran and give credibility to the Iranian regime," the WBII petition reads.
WBII Director Luke Akehurst said he is "disturbed" by the prospect of a royal visit to Iran, noting the regime's alleged ties to terror groups, its senior figures' denial of the Holocaust and calls for the destruction of Israel.
"We find the proposed visit particularly strange as there has never been an official Royal visit to Israel, the only democracy in the region," said Akehurst, the Jewish Chronicle reports.
In 2004, Prince Charles made an unofficial visit to the city of Bam in southeastern Iran in his capacity as president of the British Red Cross after an earthquake killed 40,000 people in the region.
Queen Elizabeth II paid the last official royal visit to Iran in 1974, five years before the Islamic Revolution deposed Shah Reza Pahlavi and installed a theocratic government.