#PanamaLeaks: British banker linked to North Korea's nuclear research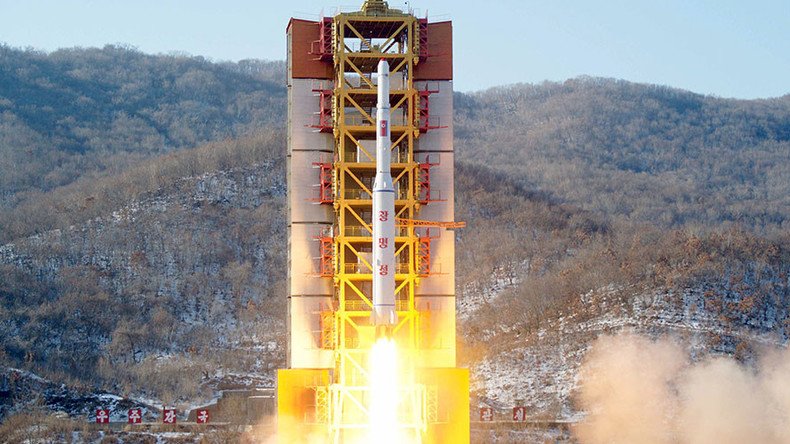 A British banker has been linked to North Korea's efforts to create nuclear weapons, the Panama Leaks have revealed, suggesting the financier set up an offshore company used by Pyongyang to fund nuclear research.
An investigation by the Guardian alleges that Nigel Cowie, who was head of North Korea's first foreign bank, registered a company in the British Virgin Islands.
The revelations come amid a week of embarrassment for the world's rich and powerful. The Panama Leaks, which have forced the resignation of Icelandic Prime Minister Sigmundur Davíð Gunnlaugsson, have also cast light on David Cameron's family wealth.
The leaks contain millions of documents from law firm Mossack Fonseca, which allows the wealthy to hide their earnings tax-free in offshore companies.
Cowie denies knowledge of transactions with the sanctioned North Korean nuclear industry during his time with the bank, his lawyer said.
The British banker was the head of Daedong Credit Bank, which was later sanctioned by the US and UN for funding North Korean companies involved in its nuclear program.
The paper reports that Cowie took a major stake in Daedong Credit Bank in 2006, and subsequently registered a separate offshoot with the aid of Mossack Fonseca. Later in 2006, North Korea held its first nuclear test.
Sanctions were then placed on the country and its arms trade was banned.
The investigation also alleges that Daedong and its offshoot company were responsible for millions of dollars in transactions which supported North Korea's quest for a nuclear weapon.
Other Brits tied up in the Panama Leaks include six Tory donors, a UKIP donor, three former Tory MPs and numerous peers.
Labour leader Jeremy Corbyn has called on Cameron to "stop pussyfooting around" the issues, and take action on tax-dodgers.
At an event in Harlow on Tuesday, Corbyn told Labour supporters the "richest must pay their way," and that there cannot be "one set of rules for the wealthy elite and another for the rest of us."
British banks HSBC, Rothschild and Coutts will also come under scrutiny to explain their role in helping millionaires hide their wealth in secretive offshore tax havens.
MPs and activists have attacked bankers for facilitating the use of near-invisible offshore firms used by criminals, terrorists, celebrities and politicians to hide their money.
You can share this story on social media: